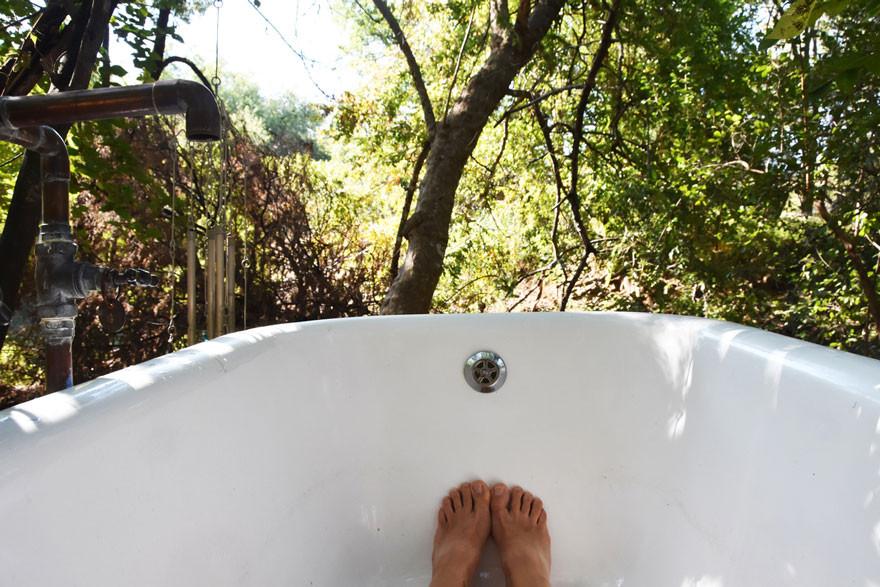 These days salt seems to have a reputation of being white poison, only one step down from sugar.
But did you know that salt was once known as white gold? And that it was used for wielding political power? Romans used to pay their soldiers in salt, and it's the origins of the word salary.
(If you're happy to work for salt then please send us your resume!)
The reason salt was so highly prized is because there is no life without salt. Our own blood is a type of salt solution and why hospitals use saline drips.
But we aren't talking about today's table salt rubbish. We're talking about crystal salt, which has been crystallised by the earth over the ages. Crystal salt contains ALL the minerals, and not just sodium and chloride.
The very best salts aren't white in colour like our table salt. If you haven't come across pink salt yet, get ready for it to change your world ;)
It's well known that we eat too much table salt and this is causing some health issues in the western countries. Pink salts (whether they're Himalayan or from the Murray River) are great for eating, but if you're watching your salt intake, there is another way to let pure natural salt do its thing.
… by having a beautiful pink salt crystal bath.
Salt baths have been enjoyed since the days of Hippocrates and this is why:
1. Relax, unwind and destress
Nothing makes a bad day better like a nice warm, soothing bath. It is a perfect place to re-establish your mind-body connection in blissful peace. A relaxing bath reduces tension, lowers stress hormones, helps concentration and improves your wellbeing. So any bad day just got better.
It also helps you get a good night of shut eye.
2. Your daily dose of minerals
Pink crystal salts have over 84 minerals. Through dermal absorption your body can get some of its needs through a salt bath. Iodine, iron, magnesium, manganese, phosphorus, potassium, selenium, sodium and zinc, to name just a few.
3. Oh so soothing
Epsom salts have been a staple home remedy for muscular aches and pain since forever. Soaking in a pink salt bath has a similar effect and has been shown to reduce inflammation and increase mobility. You can even use both if you have over done it at your last yoga class. (Yes yoga can make you very sore, just ask Aaron!)
4. The healing powers of salt
Salts have antibacterial, anti-inflammatory and antiseptic properties which mean they can help soothe bites, rashes and irritations. That's why swimming in the ocean can be so beneficial to you. But if you don't live near a tropical island, a salt bath does the trick.
5. Get the blood pumping
A salt bath can help open up your arteries and veins so that blood can flow easier, stimulating your circulation. It's only temporary but it can provide some much needed relief.
*If you have any circulation or heart condition please consult your doctor before having a strong (26%+) salt bath or balneotherapy. *
Ready for a soak?
By now you can see why we're in love with salt baths, and you're wondering where you can get this fantabulous stuff.
Himalayan pink salt sounds incredibly exotic but don't let that put you off. You can pick it up in most health food shops, and I think we spotted it in Woolworths recently too. Just put about 120g in the bath and you're good to go!
Wait… it get's even better… with our Luxury Soak Gift Box :)
Don't head out to the shops just yet – wait till you've sussed out our 'Spoil Mum' Luxury Soak Gift Box.
… it's filled with goodness and one of our very favourite things in the box is a salt bath teabag. What the!?
Yes, it's a teabag for your bath! We teamed up with Mae Laine Bath Teabags from the Hunter Valley to include these amazing little bags of bliss in this year's Mother's Day gift box.
These wonderful artisan teabags are softly scented with essential oils and filled with Himalayan pink salts and botanicals and flower blossoms to ease muscle tension and take Mums (you!?) into extreme relaxation mode.
We still have some 'Spoil Mum' Luxury Soak Gift Boxes available but time is running out and so is stock. If you want it to arrive before Mother's Day then please pop your order in pronto.
P.S. You get the 'Spoil Mum' Luxury Soak Gift Box for free with any order over $140!