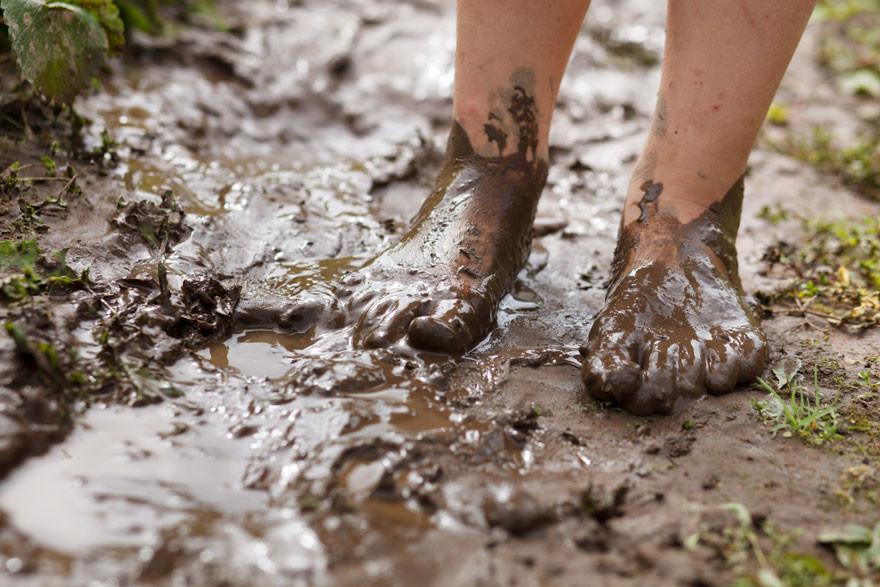 We have a dirty little secret and once we let you in on this, you're going to be sporting your best skin.
What we're going to tell you about is nothing new – but it's definitely dirty. Its use dates back thousands of years. Which goes to show that simple skincare works.
To clear all the muck from your skin you need to dig deep – literally. It's time to grab the shovel.
Mineral clay … AKA Magic Mud!
Mineral Clay is basically dirt and you can use it to make magic mud. Well, we like to think of it is magic as it can truly transform your skin.
Unfortunately it is not as easy as heading out to the backyard and digging up some of your garden's finest brown stuff. All dirt is not created equal. Mineral clay is a specific type of dirt and it can come from many areas in the world. But being tragic patriots we love to use the wonderful Australian Clays.
Every type of clay has its own specialities and that can even change from according to where it comes from. But no matter where it's from, all clays are an amazing source of minerals for your skin.
They contain the who's who of nourishing minerals like:
Silica
Magnesium
Iron
Potassium
Calcium
Selenium and
Zinc
It's an A-list mineral party and you're invited.
Our favourite mineral clays
Australian White Kaolin Clay – This little wonder is the clay of the people. As it can be used by all skin types it is widely used. It can cleanse, tone, remove impurities, stimulate and exfoliate. Being the all-rounder is had work but White Kaolin clay has been doing it for centuries.
Find it in the 'Pig In Mud' Mineral Mask (normal/dry/sensitive skin and oily/combination skin) and the Woohoo All Natural Deodorant Pate (Urban)
Australian Pink Kaolin Clay – Has the soft gentle touch of a caring mother making it perfect for sensitive skin. It calms and balances stressed skin while helping to firm, tone, maintain hydration and refine your complexion. Soft and smooth skin is Pink Clay's forte.
Find it in the 'Pig In Mud' Mineral Mask (normal/dry/sensitive skin)
Australian Yellow Montmorillonite Clay – This is another gentle clay which is very good for cleansing and exfoliating. It stimulates, nourishes and strengthens your skin so it will look more toned and revitalised. It is also a favourite choice for body masks/wraps that target cellulite :)
Find it in the 'Pig In Mud' Mineral Mask (oily/combination skin)
Australian Bentonite Clay – Bentonite clay is certainly the cool clay getting all the attention at the moment. Its popularity is well earned because it is one of the most healing clays available. It draws out impurities, absorbs oil/excess sebum and can help repair the skin. It is the perfect choice for people who battle breakouts or need some soothing.
Find it in the 'Pig In Mud' Mineral Mask (oily/combination skin)
How do I use these magical mineral clays?
Lucky for you it's nice and easy. You wear them as a mask.
All you need to do to make yourself a magic mud is mix a little of your favourite mineral clay with water (just 1 teaspoon of each will do the trick). We like to use a small bowl and a brush to do the mixing.
Then brush the mask onto your face and let the mask do the work. Don't leave it on for too long (start with 5 minutes) because these clays can be surprisingly strong and you need to make sure you moisturise really well afterwards.
We did say it was easy, but we don't guarantee it won't be messy ;) Usually there's a bit of residue in your basin or bath once you've finished washing off your magical mud, but the small clean-up is definitely worth it for the skin benefits.
Once you've got the hang of this mask business, don't just stop at your face. You can do a whole body mask or even add clay to your bath!
Get in on the dirty fun
Back in 2012 we researched (…and researched) and tested (…and tested), and the result was the 'Pig In Mud' Mineral Mask. We think it's awesome that 5 years later the 'Pig In Mud' is now a beauty staple and is getting more popular every week!
If you haven't tried the Pig In Mud Mineral Mask yet, you can get yourself a little jar of Australia's finest mineral clays here. Better still, you can give yourself the goddess treatment with our 'Spoil Mum' Luxury Soak Gift Box which has the Pig In Mud along with some other fabulousness.
It's pretty hard to beat a long, peaceful, relaxing soak in the tub while you let some mineral clay work its magic on your skin :)