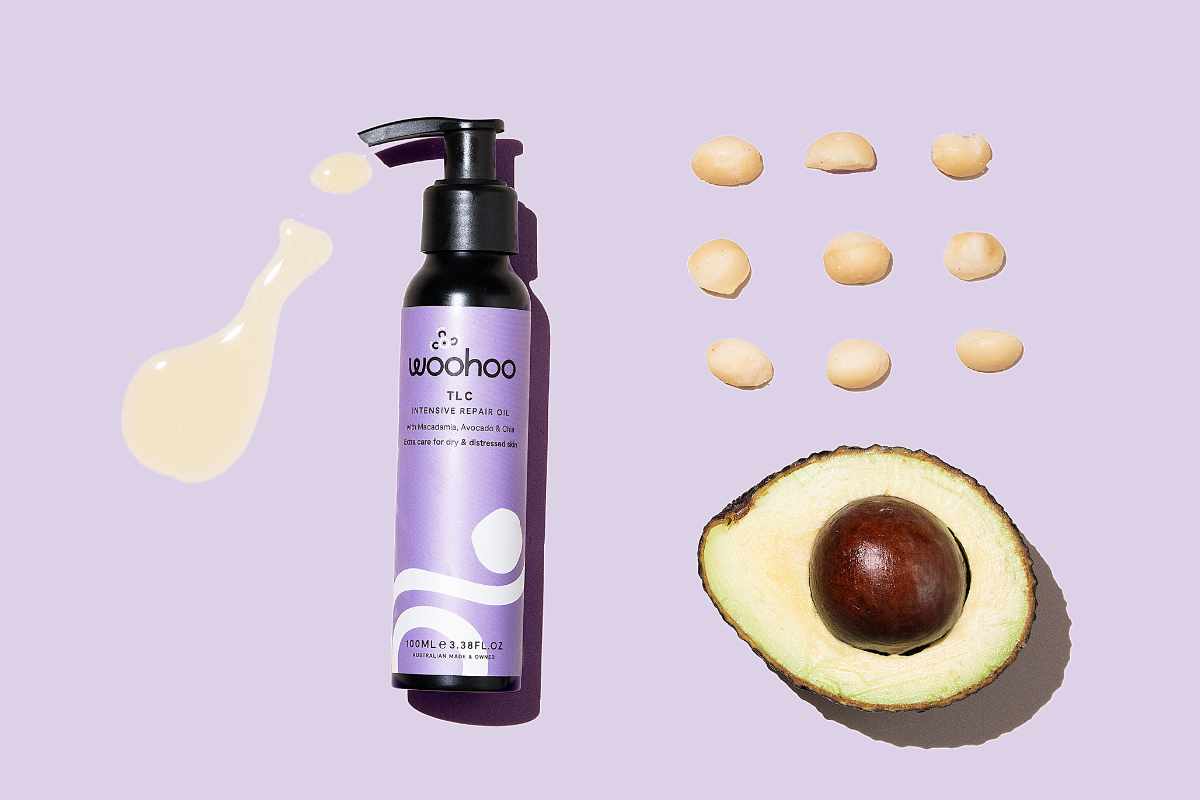 Even though Woohoo is well-known for our award-winning natural deodorant, did you know we're also master mixologists when it comes to highly effective, clean & natural body care?
Let's turn back the clock a bit…
Back when we were still called 'Happy' and it was just us (Aaron and Phoebe 👋), our aim was still the same as it is today - to listen to our customers and give them carefully crafted formulas that match what they truly need to help their skin (rather than creating products just because they might be 'trending' or have big profit margins).
One product that reflects this ethos perfectly is the TLC Intensive Repair Oil, our first *EVER* body care product.
This golden elixir began its journey as a custom-made potion for a wonderfully brave lady named Anne who was undergoing chemotherapy.
Anne reached out to us because she was struggling with extremely dry skin and wanted a gentle, all-natural alternative to sorbolene cream.
Off we went, heads down in our Woohoo (then Happy!) lab, toying with nature's finest oils to create a blend that could make Anne more comfortable.
After multiple trials (and a gallon of coffee!), we had our 'Eureka!' moment - the TLC Oil was born - and Anne was the first to try it out.
Shortly after, we heard from Anne:
"Well here I am nearly 3 weeks into using the 'potion' you sent and my skin has never looked better..." -
And it didn't stop there. A few weeks later…
"With your wonderful products my skin is doing great, no signs of sunburn or dryness of which my radiation nurses keep commenting."
After a victory like this, how could we not share this magical potion with the world? 🥰
The TLC Oil quickly earned its stripes as a total skin saviour for anyone battling dry, angry skin, sunburn, scars, or stretch marks.

Our TLC Intensive Repair Oil is unscented for those who are sensitive to fragrances, and soaks right in without ever leaving a greasy sheen.
Instead, it leaves your skin feeling soft and soothed thanks to nourishing ingredients like Tamanu Oil, Avocado Oil, and Macadamia Oil.
And it's packaged thoughtfully in an aluminium bottle, available with a pump or in a larger refill size with an aluminium screw cap.
So, there you have it. There's a bit more to Woohoo than just deodorant 😉
It's stories like Anne's that inspire us to do what we do. They remind us that listening and caring are such essential parts of crafting products that truly work and improve lives, even if it's just a little.
(If we can make you smile too, then we count that as a massive win!).
If your skin is feeling dry, why not try our TLC Oil for yourself and see what all the fuss is about? You (and your skin!) will simply lurrrrve it.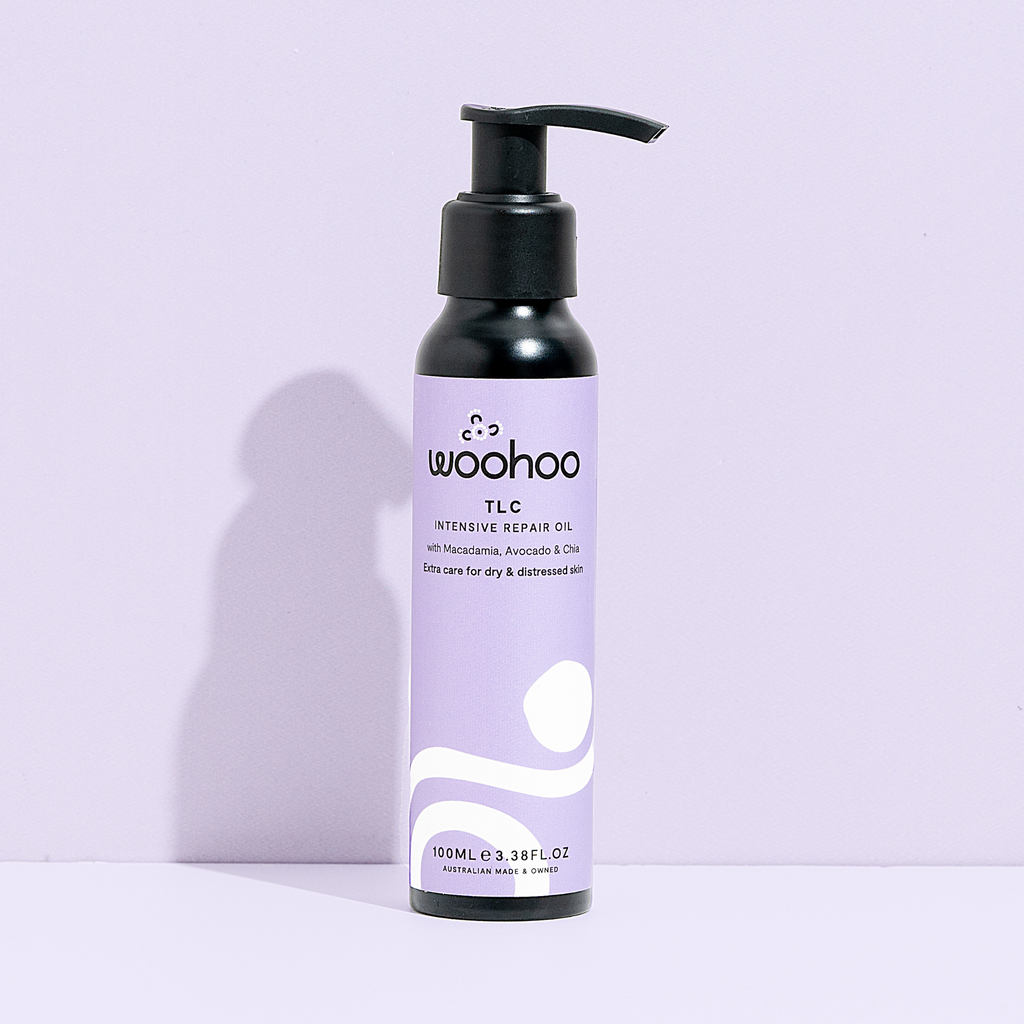 'TLC' Intensive Repair Oil 100ml
$36.95
SHOP NOW