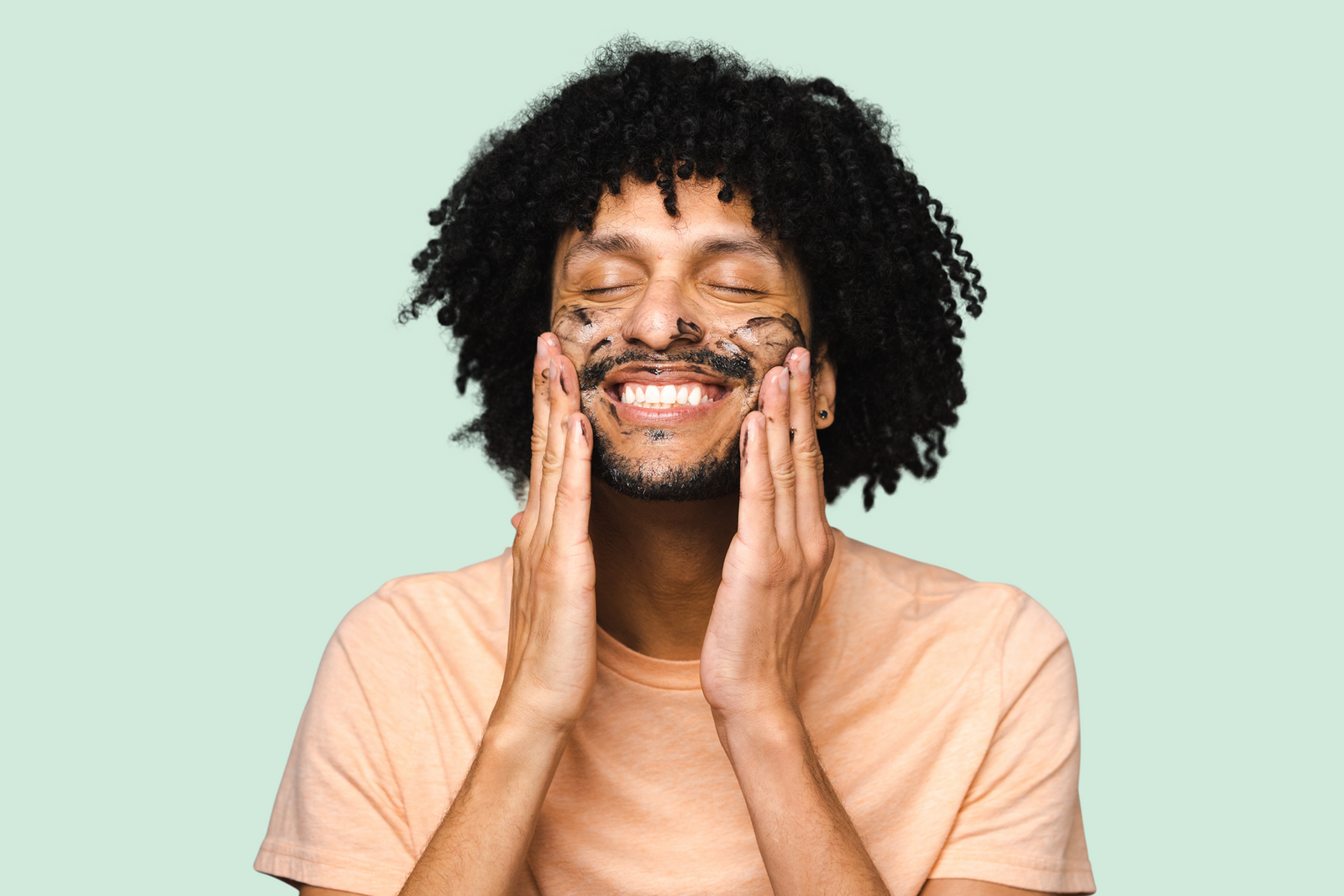 If you're still using toothpaste or even harsh benzoyl peroxide to get rid of your spots, it may be time you upgraded your methods. It's 2023, after all  
Blemishes and acne are totally normal and something we all experience, but we totally get that sometimes you just want to snap your fingers and make them disappear. 
Unfortunately, we can't do that (yet), but rather than using old-fashioned methods which simply dry out your skin, you can try the natural acne routine below that will work wonders to reduce the appearance of your blemishes, stat.
These formulas contains a bucketload of natural anti-inflammatory and pore-flushing ingredients to gently calm your skin, reduce redness, and speed up your skin's natural renewal process, without compromising your skin's barrier.
We promise you'll never be smearing toothpaste on your pimples again, which also means you don't have to panic when someone rings your doorbell or - worse - drops you a surprise FaceTime!
The Basics - for best results repeat morning and night
Use these 3 steps daily to get a clear, calm complexion:
Step 1: Cleanse - Massage a small amount of You've Got This Charcoal Cleansing Gel onto your damp face. Rinse away with water, a wet Konjac sponge, or soft cloth. Activated charcoal absorbs grime, sebum, dirt, toxins and pollutants, while pineapple acts as a gentle AHA exfoliator.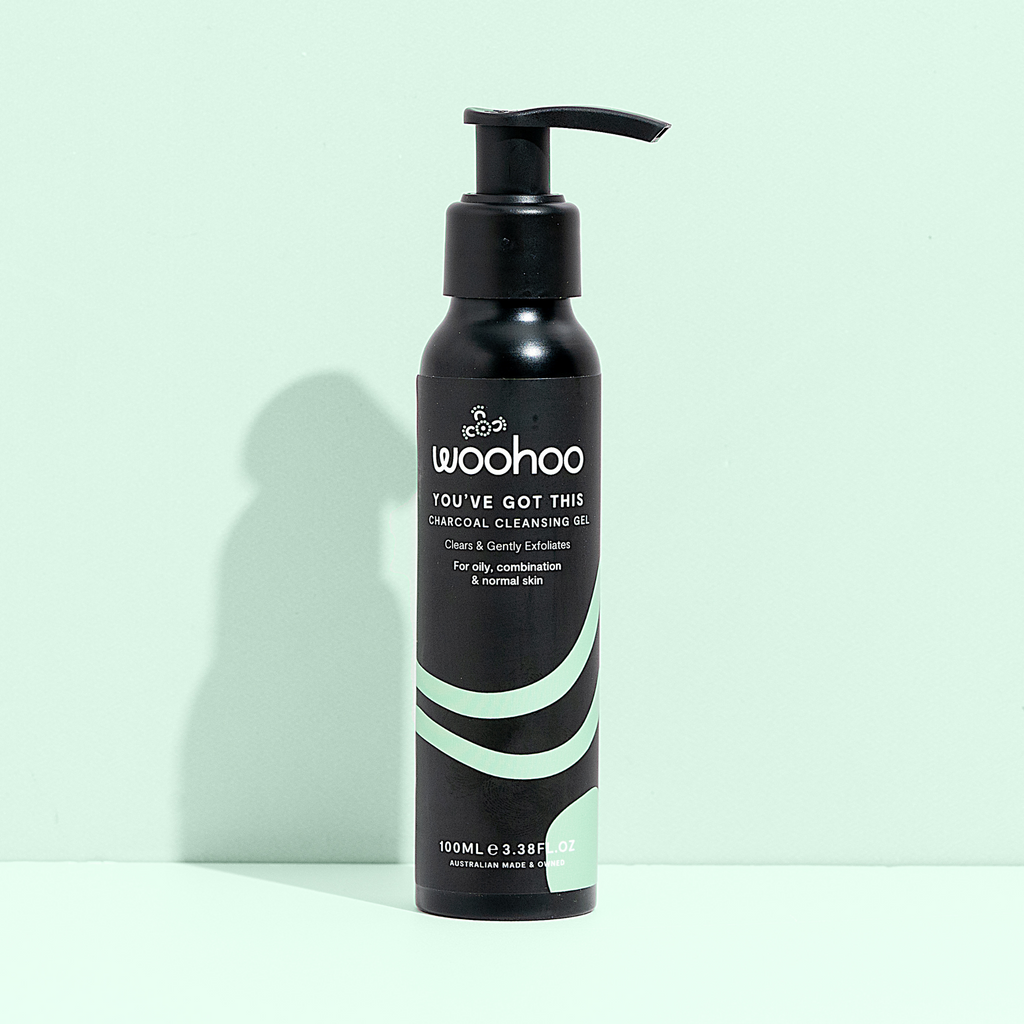 'You've Got This' Charcoal Cleansing Gel 100ml
SHOP NOW
Step 2: Treat - Apply small amount of the Tickled Pink Clarifying Tonic and gently smooth/pat across your face, neck and décolletage. The gentle yet effective acne-busting formula exfoliates but also nourishes and repairs your skin at the same time (very clever!).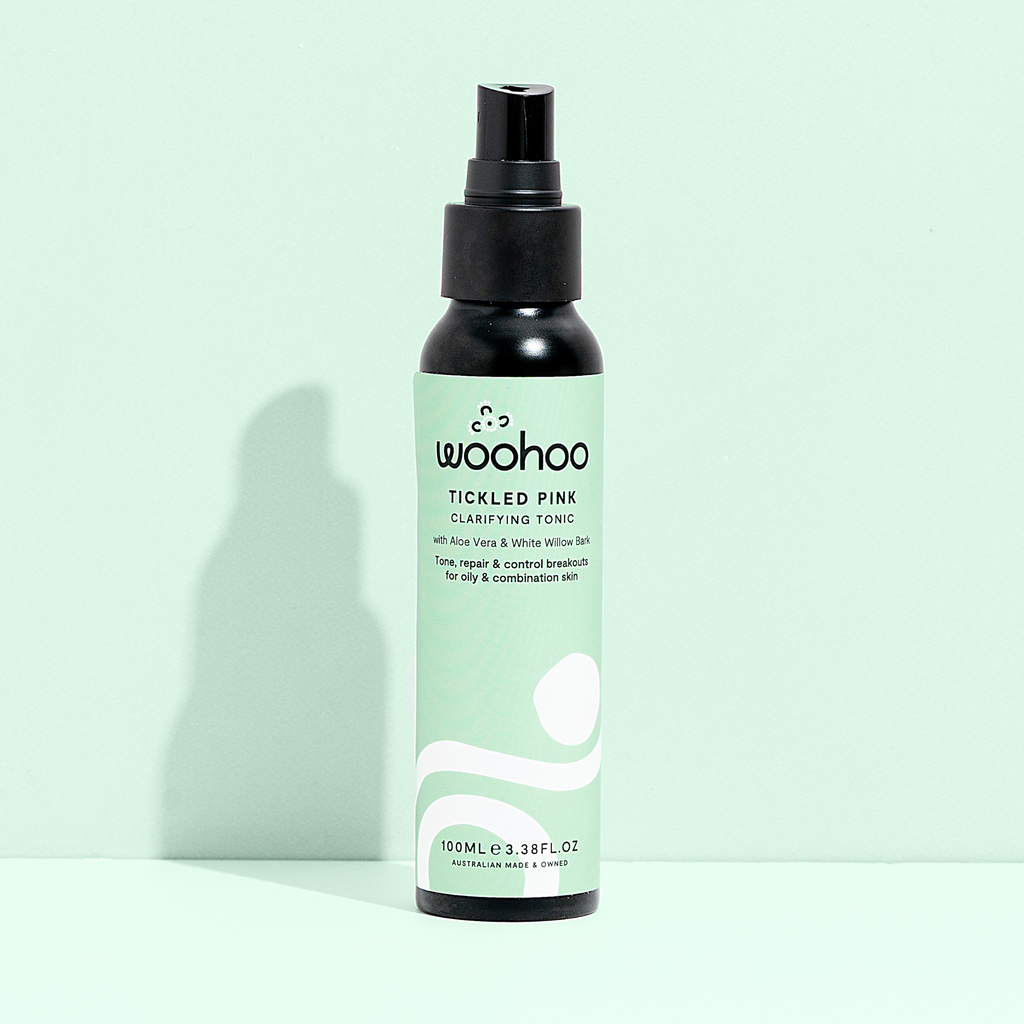 'Tickled Pink' Clarifying Tonic 100ml
SHOP NOW
Step 3: Moisturise - Follow with your light, non-clogging moisturiser while your skin is still damp. We love the 'Make My Day' Bio-Retinol Gel Cream (powered by probiotics and Moth Bean - the natural alternative to Retinol). 
'Make My Day' Bio-Retinol Gel Cream
SHOP NOW
Deluxe Extras - Treatments to amplify your results
Exfoliate or Mask - An exfoliating product can be used multiple times per week for your glowiest skin, however it may be best to start with just 1-2 times per week to make sure you don't over-do it. We don't recommend using all of these exfoliators/masks together - it's best to alternate them to see which one you like best. The optimal time to exfoliate is after your cleanser. 
Here are our favourite acne-clearing exfoliation and mask options:
'This Is Me' Enzyme Exfoliating Mask
SHOP NOW
Add a Serum - FG Serum 02 is best applied before your moisturiser. Massage a drop or two into your skin and follow with your preferred moisturiser/s. If Cinderella-like clear and calm skin is the goal, then this little beauty is here to help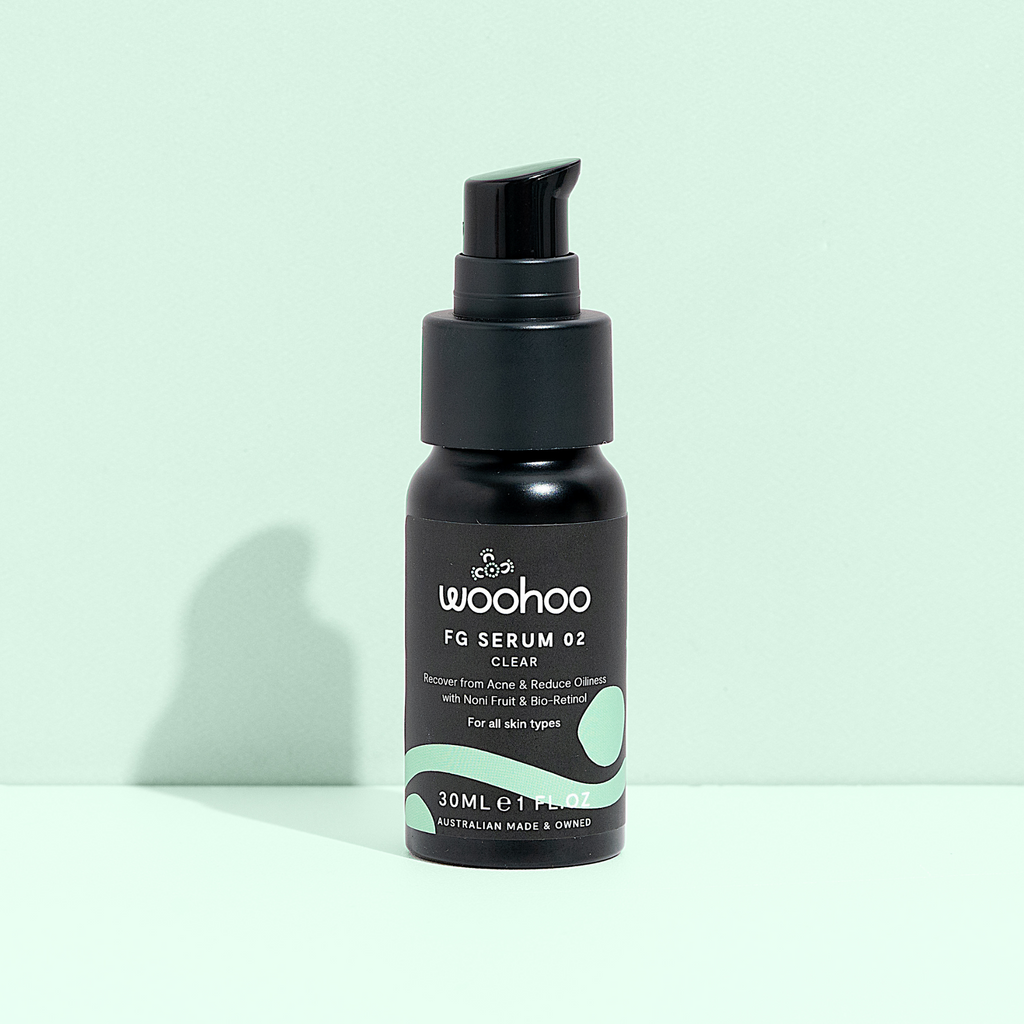 'FG' Serum 02 - Clear (blemishes + acne)
SHOP NOW
Add a Facial Oil - Just 1-2 drops of facial oil can either be a fabulous alternative to a moisturising cream or the final step at the end of your routine to lock in all the Woohoo Goodness. Sunrise Over C Mattifying Facial Oil is an anti-inflammatory virtuoso for oily and blemish-prone skin, leaving no oily residue or shine, whilst reducing redness and imperfections.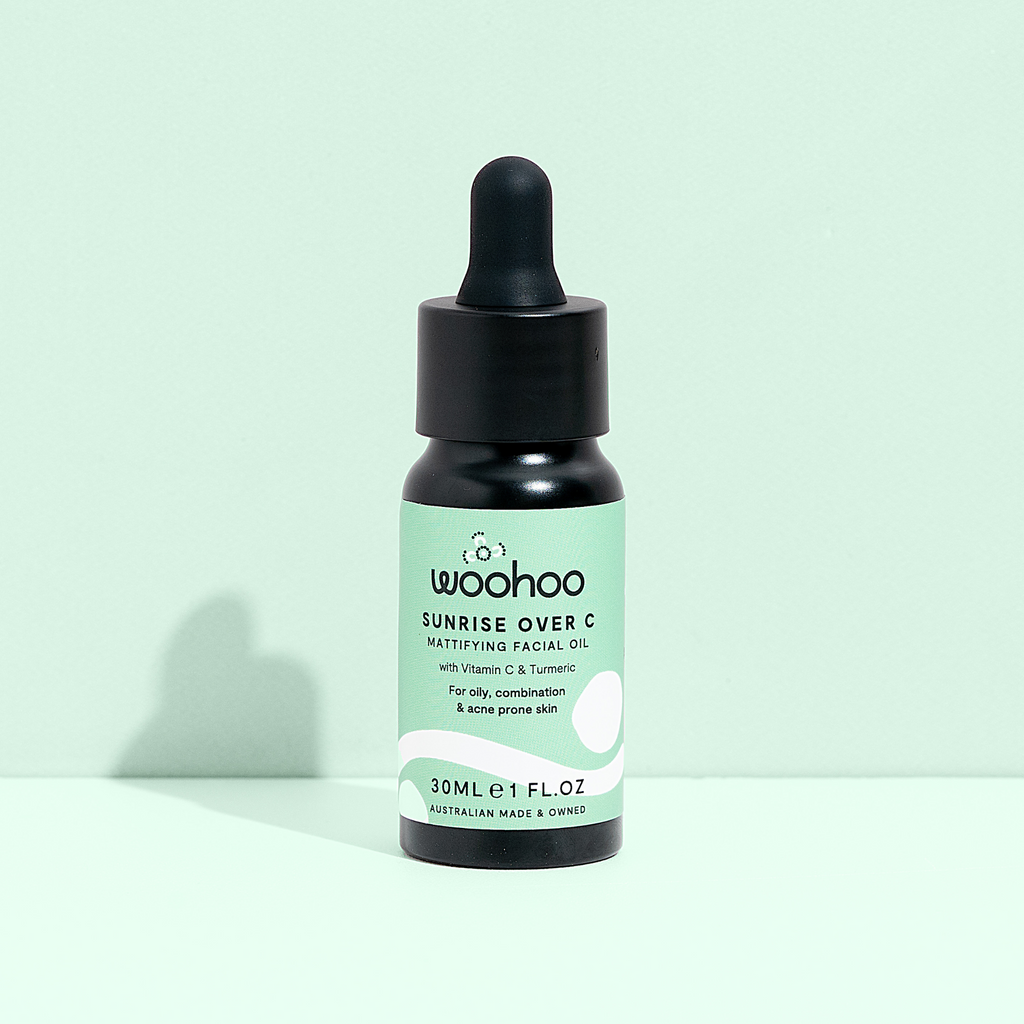 'Sunrise Over C' Mattifying Facial Oil
SHOP NOW
When you're upgrading your Woohoo skin routine to include some of our deluxe extras, we recommend using them in this order:
Cleanse
Exfoliate or Mask (usually on alternate days or 1-2 days per week)
Treat (Tonic first, and then Serum)
Moisturise (Cream first, and then Facial Oil)
It's really up to you to personalise your routine based on what your skin responds best to, but this is a great starting point!
So remember…
Always follow your Clear + Calm skincare routine morning and night
Use a mask 1-2 times per week 
Exfoliate 1-2 times per week (note that 2 times per week may be too much for some people)
Consider adding a serum or facial oil to your regime to supercharge the skin-loving benefits.
Phoebe's *extra* personal lifestyle guidelines for less pimples
Minimise makeup
Drink plenty of water
Exercise (sweating lots helps!)
Keep your hair clean
Change your pillowcase regularly
Clean your phone (bacteria haven!)
Get enough sleep. This can be a hard one if you are Mum with little ones.
Never touch your face (unless you're doing your morning/night routine or have clean hands)
You can spray a blemish-fighting toner like Tickled Pink Clarifying Tonic and wipe with a cotton makeup pad during the day if you're feeling some oil build up. This is also good to do if you work in a city and spend more than 30 mins outside to remove any pollution film.
Look at your diet and eat as cleanly as possible. Good digestion results in good skin. The 80/20 rule doesn't work in this case. Even small amounts of the wrong food can be enough. Even though a food is healthy it still could be a problem.
Curious to test drive the Clear + Calm Bundle before committing to the full-sized version? Why not start with our Sample Pack!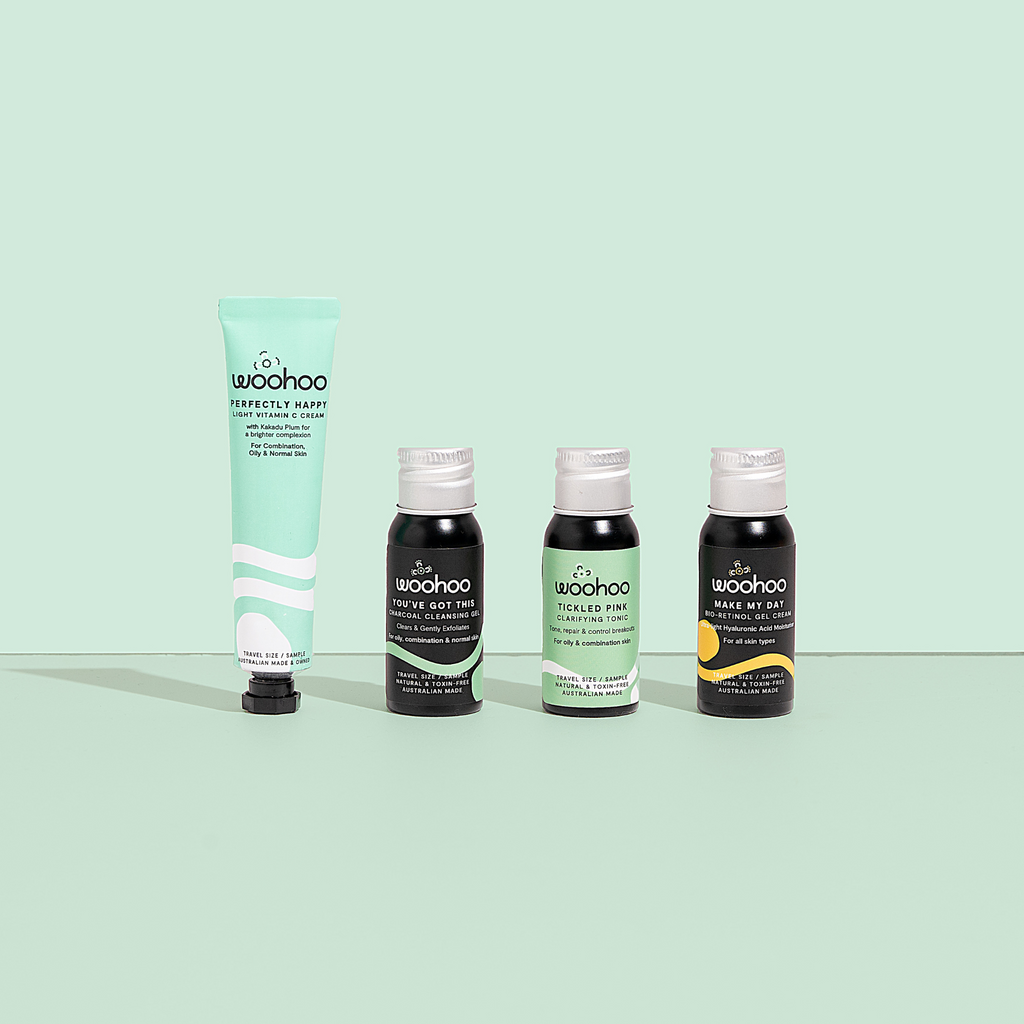 'Clear + Calm' Sample Pack (for Oily Skin / Acne / Teens)
$36.85 - $75.20
SHOP NOW