There was once a time when we all believed washing our faces with soap and water was all the cleansing our skin needed. Then double cleansing came along, and our bedtime routines were never the same!
Turns out soap-and-water and those drying face wipes aren't going to cut it if you want all that gunk, funk and junk off your face, minus that tight, squeaky clean feeling because it has been stripped of all its natural (good) oils.
The answer? Double cleansing :) And yep, double cleansing is super awesome even if you haven't worn an inch of makeup all day.
You see, throughout the day, airborne bacteria and pollution is attracted to your skin, and if they aren't washed away properly, they could potentially contribute tho ageing, pigmentation and pesky breakouts. No thanks, Hank!
The best way to stop this from happening? Yep you guessed it, doubling cleansing!
What exactly is double cleansing?
Double cleansing is a method of cleansing your face twice: First, with an oil-based cleanser and again with a water-based cleanser (or use an oil-based cleanser again if you like).
It can help remove stubborn, pore-clogging and acne-causing impurities that can remain on your skin even after washing your face once.
The oil cleanser draws out and dissolves oil-based grime and remnants (like sebum, sunscreen and make-up), while the water-based cleanser is a pro at attracting non-oil-based impurities (such as sweat and dirt).
Without a doubt, the very best thing about the double cleanse is not the amount of time you've spent relaxing in the bathroom, but the fresh-face feeling it gives you right after.
There's also the slight smug feeling of knowing you've got one of the cleanest, happiest faces going around ;)
But there's a catch - you've got to be a clever cookie and choose the right cleanser for your skin type.
Double Cleansing for your Skin Type
As with most things in skin care, double cleansing is not a one-routine-fits-all deal.
Considering every skin type and taking into account your specific skin concerns, choosing the right cleansing duo is key in making sure you get the most out of your routine.
The first cleanse 'cleans the skin', and the second cleanse 'targets your individual skin type' and combats specific skin concerns.
So let's just say you have dehydrated, ageing skin. You might choose a secondary cleanser that contains hydrating, plumping and nourishing ingredients.
On the other hand, if you have oily, blemish-prone skin – you may go for a subsequent cleanser that draws out impurities and reduces redness.
Using the best double-cleansing products for your skin type also allows you to avoid over-washing and over-drying your skin. If you strip too much of your natural oils, your body can respond by producing more oil and that can lead to breakouts and irritation, which is definitely a no-no!
Double cleansing in action (read: the how-to bit)
Heard enough about the skin-loving benefits? Keen to give double cleansing a go?

We recommend double cleansing only at night - when you actually have dirt and grime to wash off - to make sure you're not altering the natural balance of oils and microbes on your skin. Here's how to do it...
FIRST CLEANSE (with oil-based cleanser):
Use a cleansing oil or balm (like our Cloud 9 Deep Cleansing Balm or 3 Cheers Cleansing Oil).

To begin, apply the cleanser to the face with dry hands.

Add warm water and massage the cleanser into the neck and face using small circular motions.

Rinse with warm water and remove with a cloth (particularly for balm-style cleansers, as they leave residue if not physically removed). 
SECOND CLEANSE (with water-based cleanser):
Use a water-based cleansing gel or tonic (like our You've Got This Charcoal Cleansing Gel or Tickled Pink Clarifying Tonic).

Apply to the entire face, not forgetting the neck and jawline. Remember, the first cleanse did the bulk of the hard work so think slow and gentle for round two.

Rinse well with lukewarm water and pat (don't rub) your face dry.
OUR TOP CLEANSING PICKS
Here are some of our favourite ways to mix and match our 4 different cleansers depending on your skin type - just find your skin type in the table below.
But remember - as long as you follow the oil-based then oil-or-water-based rule it's next to impossible to go wrong here! Mix and match and use whichever combination you love most.
This is our favourite cleansing combination for these skin types:
Dry skin

Mature skin

Sensitive skin
TIP: Although it technically doesn't have any cleansing agents in it, you can also use Raindrops Hydrating Tonic as a 2nd cleanse too.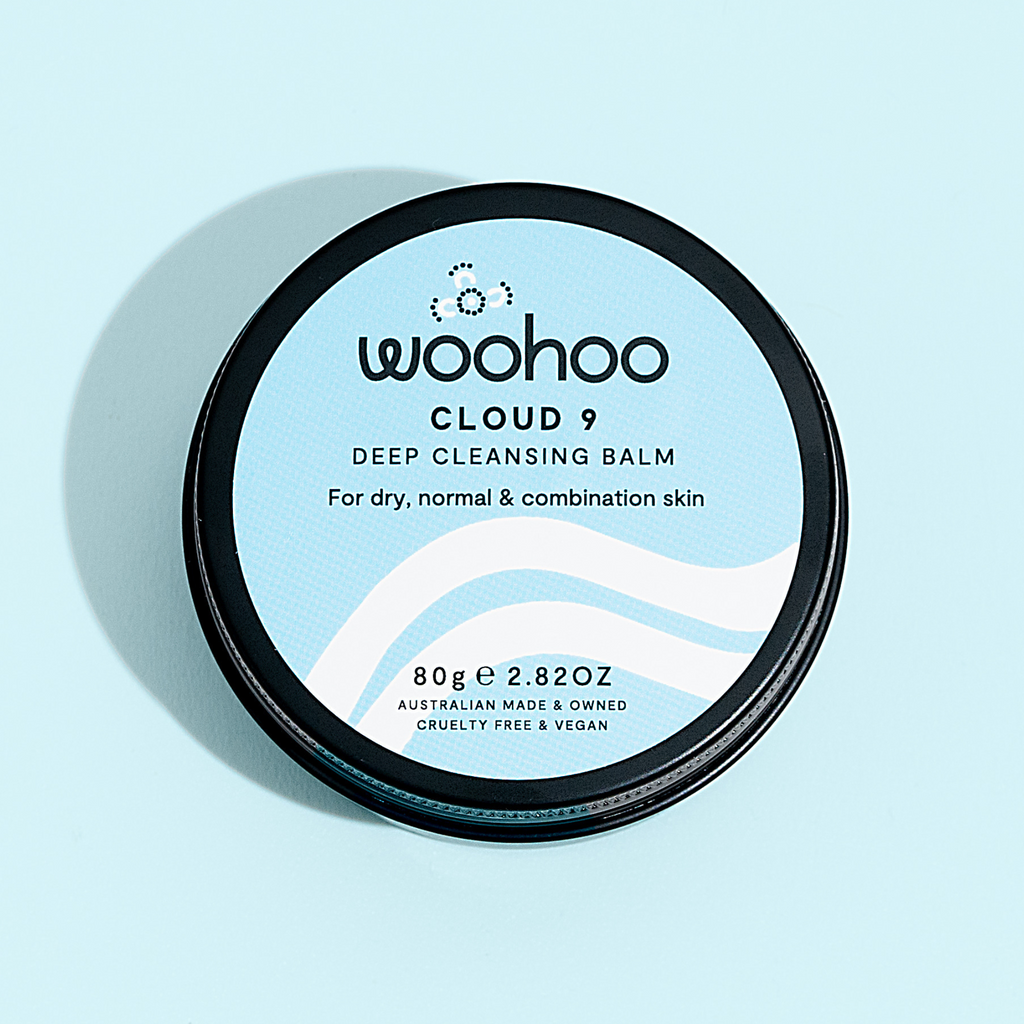 'Cloud 9' Deep Cleansing Balm 80g
SHOP NOW
This is our favourite cleansing combinationfor these skin types:
Combination skin

Normal skin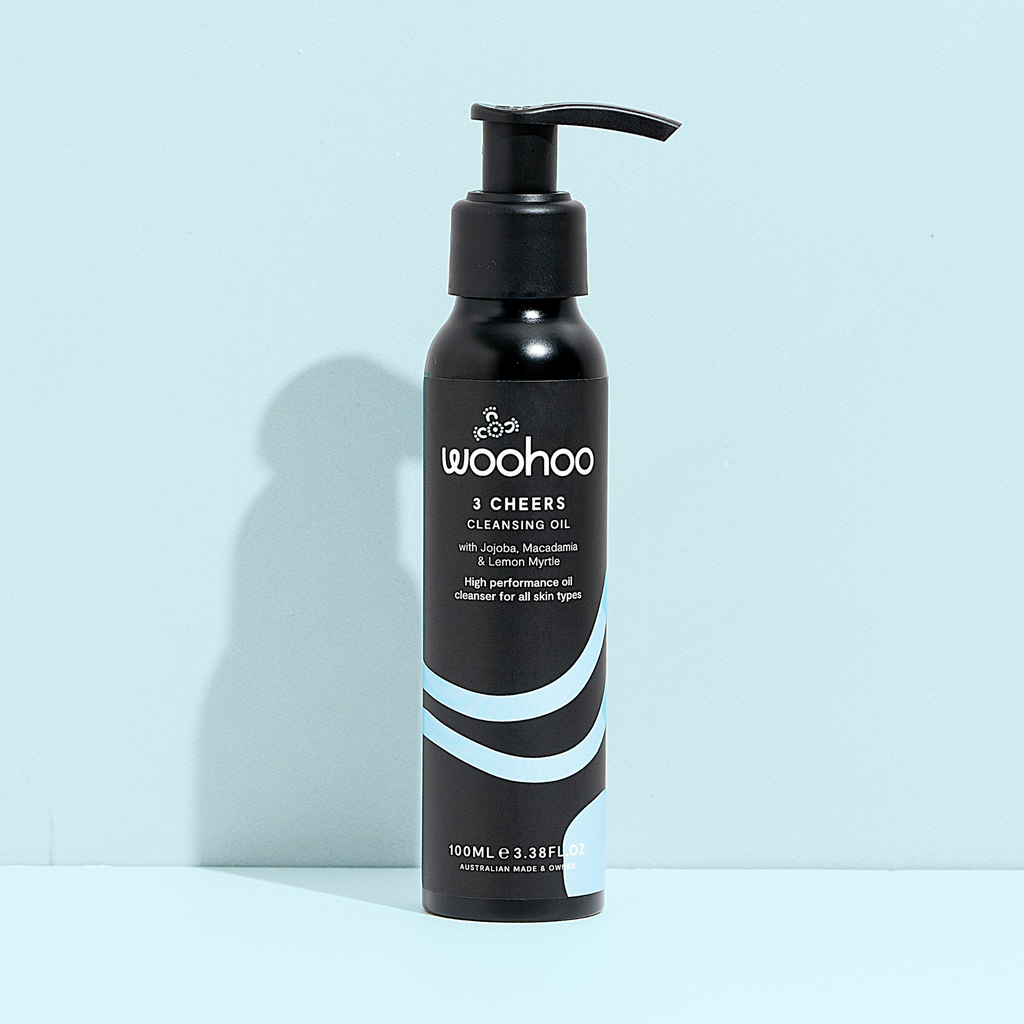 '3 Cheers' Cleansing Oil 100ml
$38.95
SHOP NOW
This is our favourite cleansing combinationfor these skin types:
Oily skin

Acne prone skin
TIP: Oily and acne-prone skinned beauties should also think about giving the Tickled Pink Clarifying Tonic a try as the probiotics can be amazing for balancing oiliness and eliminating impurities. It doesn't need to be a part of the 'cleansing' step in your routine - just spay it on after cleansing to reap the benefits as a part of your 'treat' step :)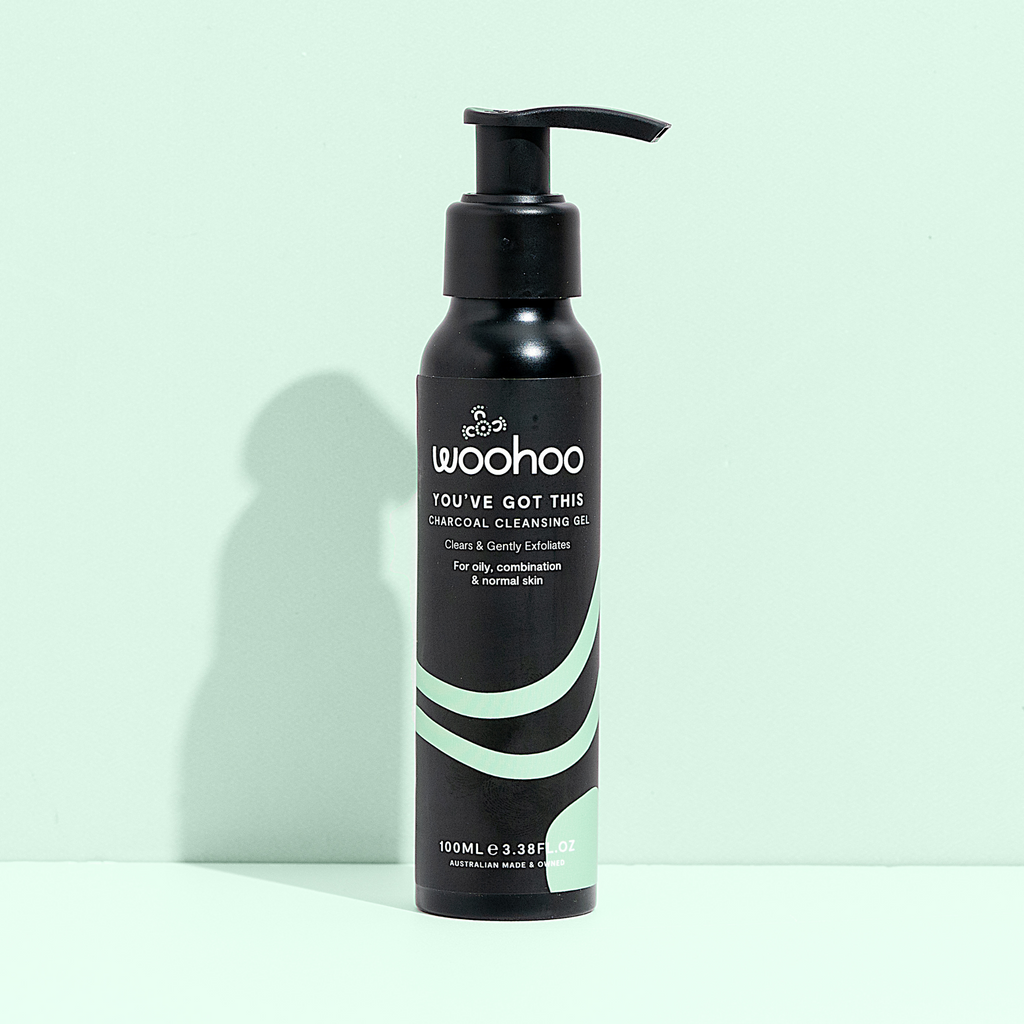 'You've Got This' Charcoal Cleansing Gel 100ml
$29.95
SHOP NOW