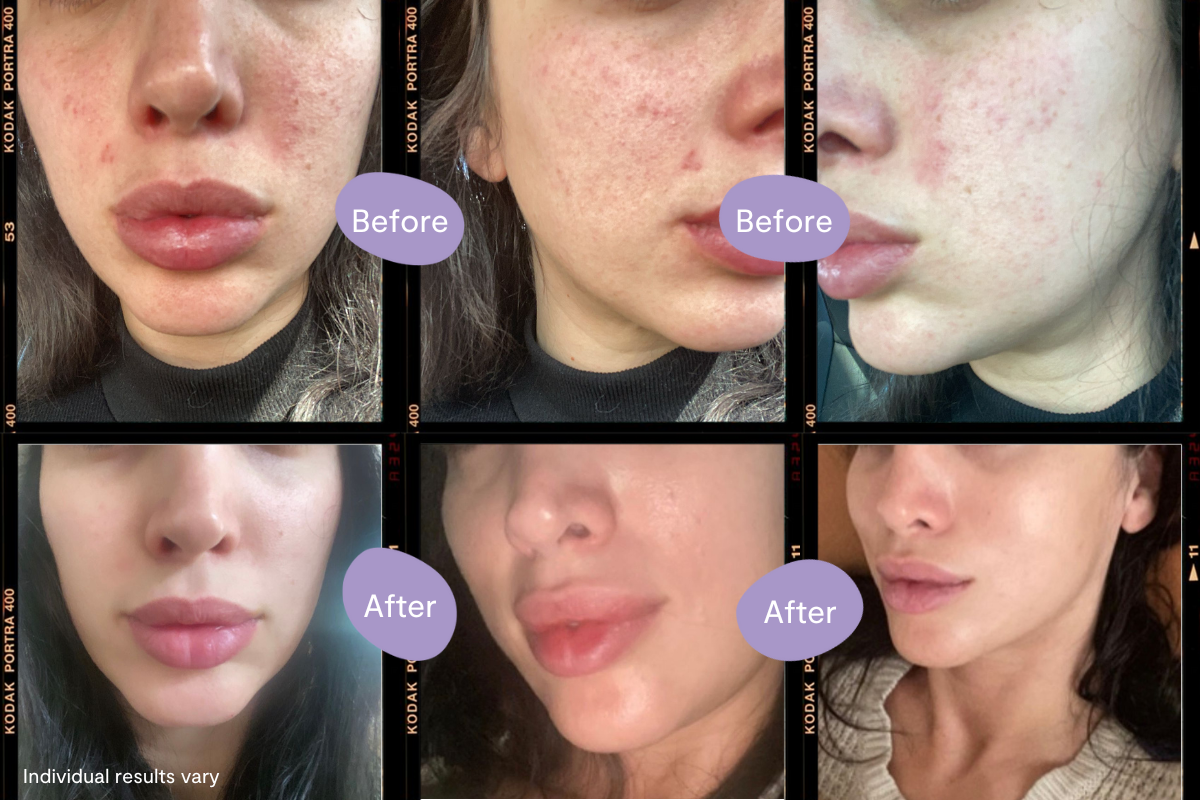 Our Social Media Specialist, Chrissy, shares her Woohoo natural skincare journey
We love hearing about our customers' skincare journeys, but sometimes the stories from our colleagues pass us by. Today, we're happy to share one with you. Meet Chrissy, our social media specialist.
She has always struggled with reactive skin breakouts linked to food intolerances and hormonal imbalances, and has previously used products that were too harsh for her skin barrier and sensitive skin type. It took some experimenting, but the gentle Woohoo Body routine that she put together has worked wonders for her skin - in as little as 3 weeks!
"I always thought that I had normal to combination skin. But I soon found out (through working at Woohoo!) that I had sensitive skin and had applied far too many stripping products from other brands which made my skin erupt. Going back to basics with Woohoo and cutting out dairy, gluten and refined sugar was key in getting my skin back to balance."
Chrissy's Skincare Routine
Step 1: 'Cloud 9' Deep Cleansing Balm
"I cleanse my face with this every morning and night. It removes all makeup, dirt and grime without leaving a tight feeling behind. It feels so soft and pillowy on my skin and has a beautiful subtle citrus aroma."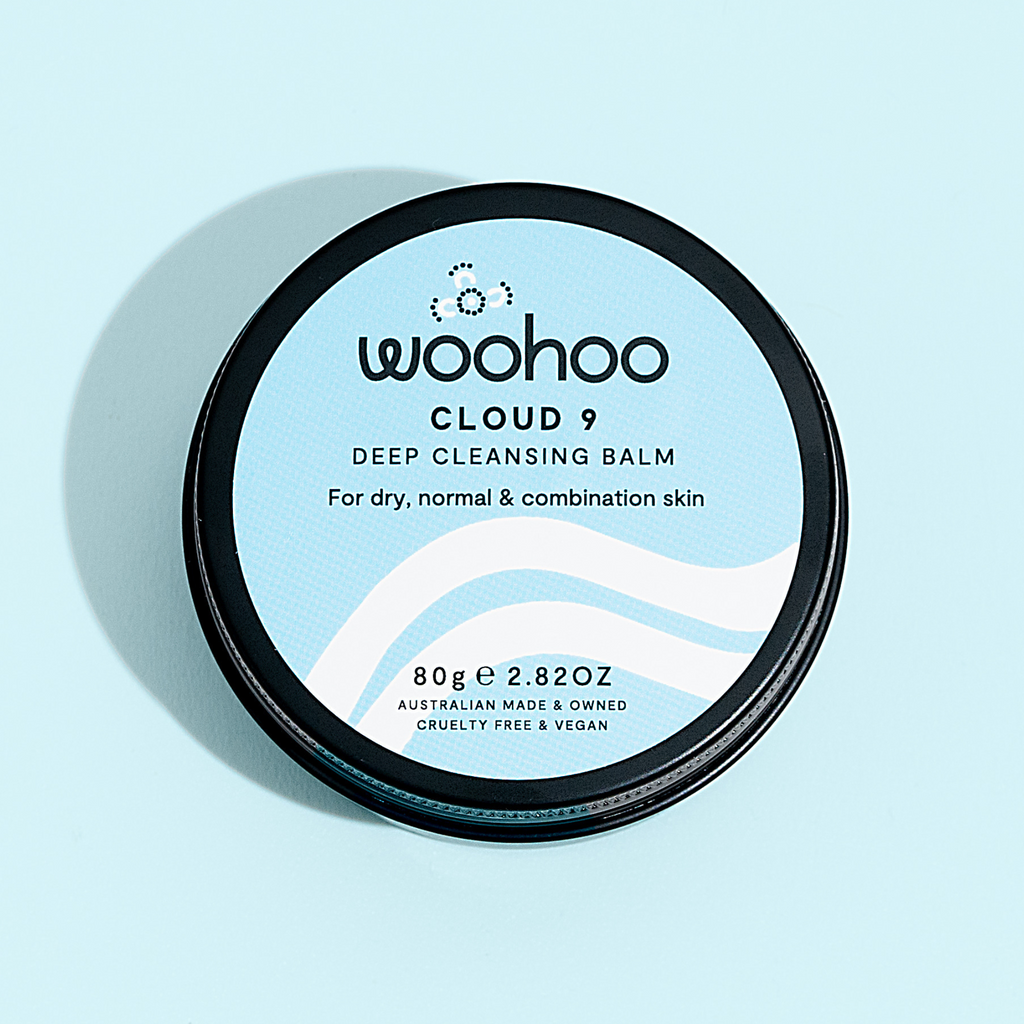 'Cloud 9' Deep Cleansing Balm 80g
SHOP NOW
Step 2: 'Perfectly Happy' Light Vitamin C Cream
"This is one of my favourite moisturisers. Super hydrating, featherlight and gives my skin a nice glow throughout the day. It sits really well under makeup! I use this in the morning after cleansing and SPF."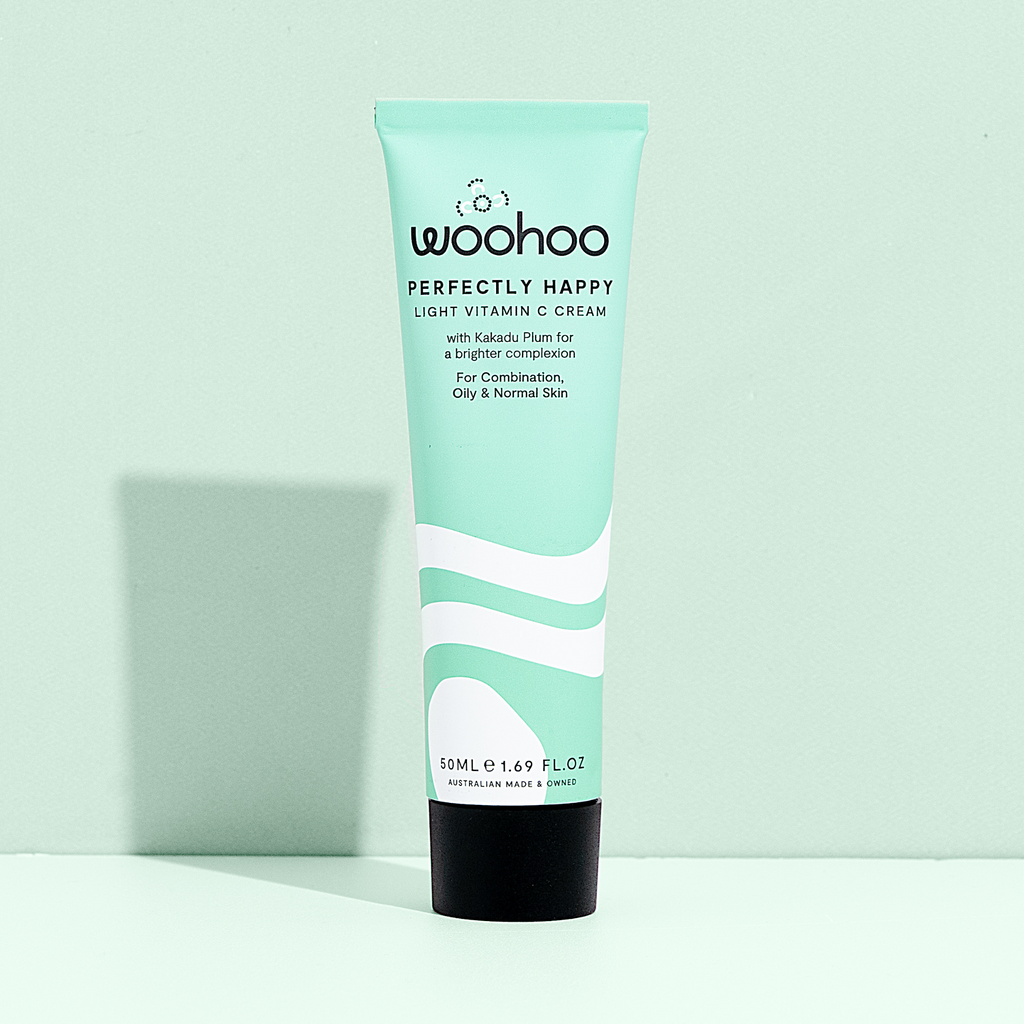 'Perfectly Happy' Light Vitamin C Cream
SHOP NOW
Step 3:' Over the Moon' Rich Repair Cream
"I use this moisturiser at night for a bit of extra skin love. It's rich, deeply hydrating soaks in quickly without weighing my skin down so it can still breathe while I sleep. I've found it to be incredibly soothing for my sensitive skin."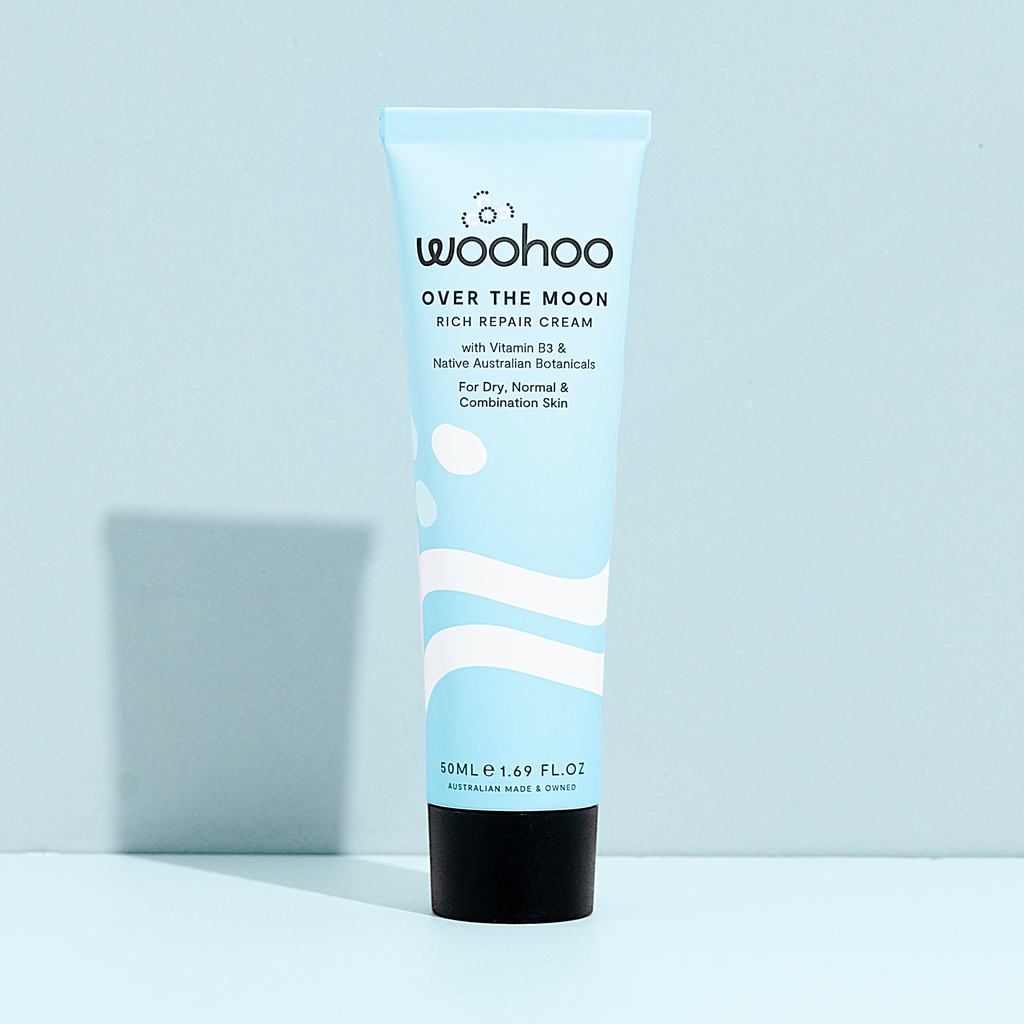 'Over the Moon' Rich Repair Cream 50ml
SHOP NOW
Step 4: 'FG' Serum 03 - Calm
"I've been spot treating with this serum on areas of my face that are red and reactive. The blend of native extracts and minerals instantly soothes and calms my cranky skin flare ups. I use a teensy amount - a little goes a long way!"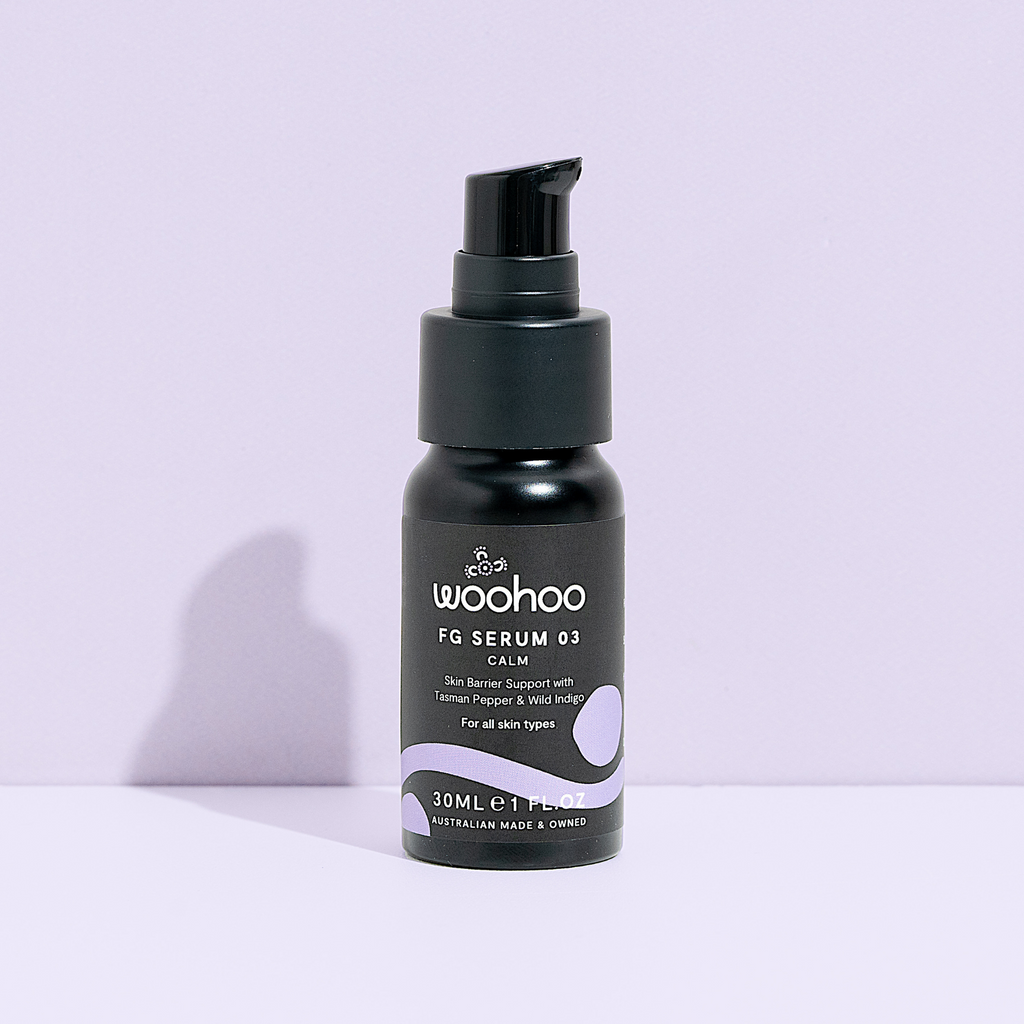 'FG' Serum 03 - Calm (redness and hypersensitivity)
SHOP NOW
Step 5: This Is Me' Enzyme Exfoliating Mask
"I apply this enzyme mask 1-2 times per week to remove dead skin cells, clean my pores and really make my skin glow. It's super gentle and I love how there's no scrubbing required. I've noticed it's also great at clearing blemishes in lightning speed time."
'This Is Me' Enzyme Exfoliating Mask
SHOP NOW
Can Woohoo help your skin too?
We've spent over 12 years crafting our range of high-active natural skincare products, and over that time we've helped so many people feel confident in their skin.
We'd love to help you too!
The best place to start is with our skin quiz. Just a few questions and we'll match you to a sample pack to suit your skin type and unique concerns.