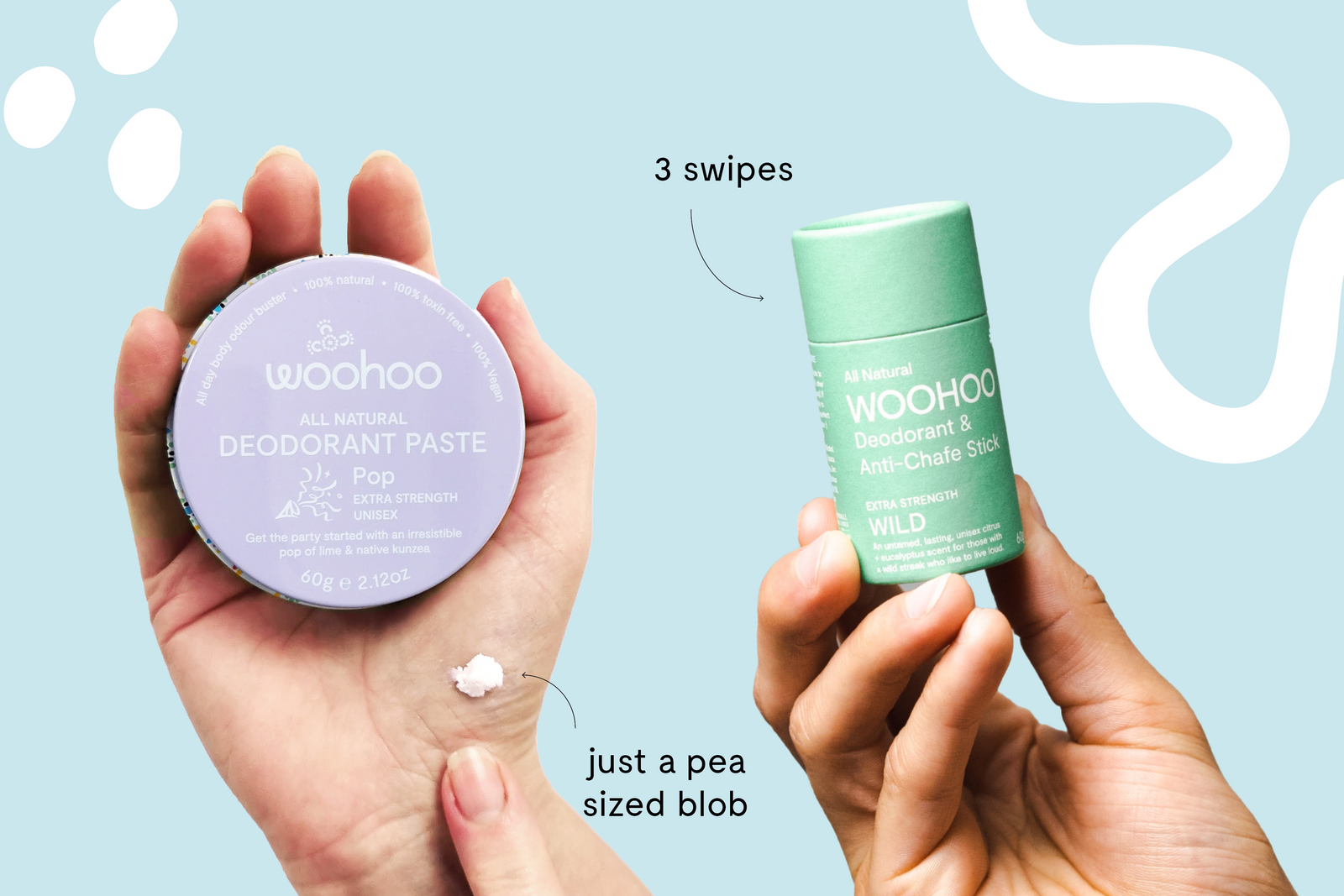 One of our most commonly asked questions EVER is...
"How much deodorant should I *actually* be using?"🤔
All you need is a teensy-weensy smidgen of our Natural Deodorant Paste, no bigger than a humble pea, or for our Natural Deodorant Sticks, a swift "one-two-three" swipe per arm.
Yup, you read that right. It's not like scoring runs in cricket - more isn't always better!
Using too much can actually make your deodorant LESS effective, and can increase your chances of marking your clothing.
Our super-concentrated, all natural deodorant formulas work wonders with just a small amount, and you'll still be smelling fresh at the end of the day.
Plus, the less you use, the longer it lasts! Up to 6 months, in fact.
That means less orders, less deliveries, and a lighter carbon footprint.
Now *that's* a happy ending 🙂