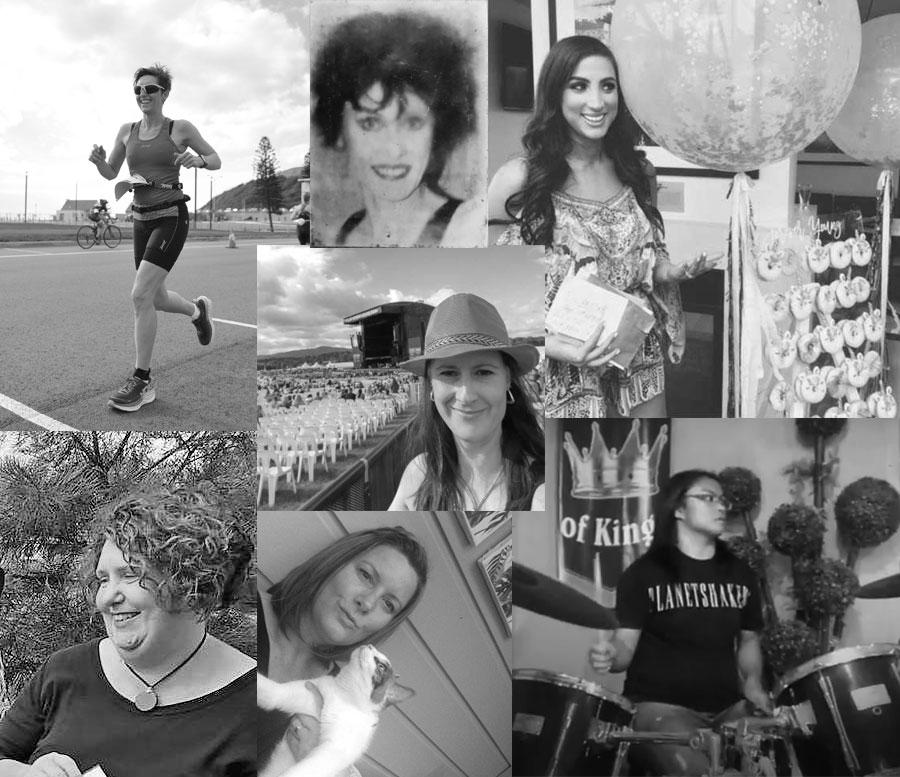 We're 2 days late but…. Happy International Women's day (didn't want to upset the apple cart by emailing you on a Friday instead of a Sunday… who knows what butterfly effect that might have) ;)
Ladies - here's to you and all of the inspirational women in your life - past and present - and their achievements, big and small.
When it comes to our happy little world, the men are definitely outnumbered. There's a heck of a lot of girl power behind Woohoo Skincare, and today we want to give you a glimpse at the phenomenal team responsible for making your skin (and you, we hope!) so ridiculously happy.
Meet Phoebe
When I asked Aaron how he'd describe what I do at Woohoo Skincare the best he could come up with was "the glue"! Hehe. I spend most of my time working on ideas for creating more and more beautiful products and bringing you - our extended Woohoo Skincare family - along with us on our journey to health and happiness.
My latest obsession is triathlons. Somehow In my spare time I found a way to train and complete an olympic distance triathlon last month and am now training for my first half marathon. A bit scary!
Meet Michelle
Michelle is our dancing queen. She pirouetted through the door one day and never left. It was meant to be. She's a dog loving ex-professional dancer who is our back-of-house do-it-all mastermind. She makes sure everything you receive looks beautiful and knows EVERYTHING that's going on! She has so many skills that I need to write a whole blog post just about her. Also, just quietly, I'm getting mildly concerned that our cavoodle Rusty might want to move in with Michelle… :)
Meet Jen
Jen is our laugh-a-minute beauty expert. She handles the trickiest of beauty questions with ease and has a knack for listening and understanding your specific problem before giving out stellar advice, knowledge and wisdom from her beautician days. Jen takes the Happy in Woohoo Skincare to a whole new level and brings so much positive energy to our little office.
Meet Diane
Diane is the person we can count on to help us stay on top of the day-to-day running of our accounts and administration. We could not live without this wonderful lady!! When she's not at Woohoo Skincare you might find her shooting hoops on the basketball court or busting out some rhythms on the drums or guitar (and she can carry a tune too!). A lady of many talents would be an understatement.
Meet Maureen
Maureen is the one who puts the invisible Happy in your happy box. We've seen it... just before the lid is sealed there's something special she sneaks in to make sure you get that happy feeling as you open up your delivery. Maureen's also president of the Hunter Organic Growers Society (check them outhere!) and is an absolute wealth of knowledge. Having trouble with your tomatoes? We know someone who can help ;)
Meet Kerrie-Ann
Our newest family member, Kerrie-Ann is already a part of the Woohoo Skincare fabric. A customer service whiz, she has fitted right in like she has been here since forever and if you send us an email there's a very good chance you'll get to meet her. Kerrie-Ann's arrival has restored calm to our lives, and we're so grateful! She's explored so many remote areas of our amazing Planet Earth, a talented yogi, and Mum to 2 quirky cats. Plus, she has more Red Hot Chilli Peppers t-shirts than anyone else in Australia.
Meet Kristina
Kristina (along with her talented sidekick amazing Adriana) is our social media and PR goddess - adding magic to our Facebook and Instagram with gorgeous images and snippets of invaluable advice, helping us the Happy word far and wide. Kristina's passions for ethical beauty and wellness and the depth of her industry knowledge defy words. And she's a beautiful person to boot (with a soft spot for the tropical paradise of Bali, where she just got engaged in what must have been the world's most romantic setting!!!!! Congrats again Kristina x).
… And there you go. These are the fabulous ladies who make up Woohoo Skincare. Thank you all for your wonderfulness and the energy you bring into our world xxx