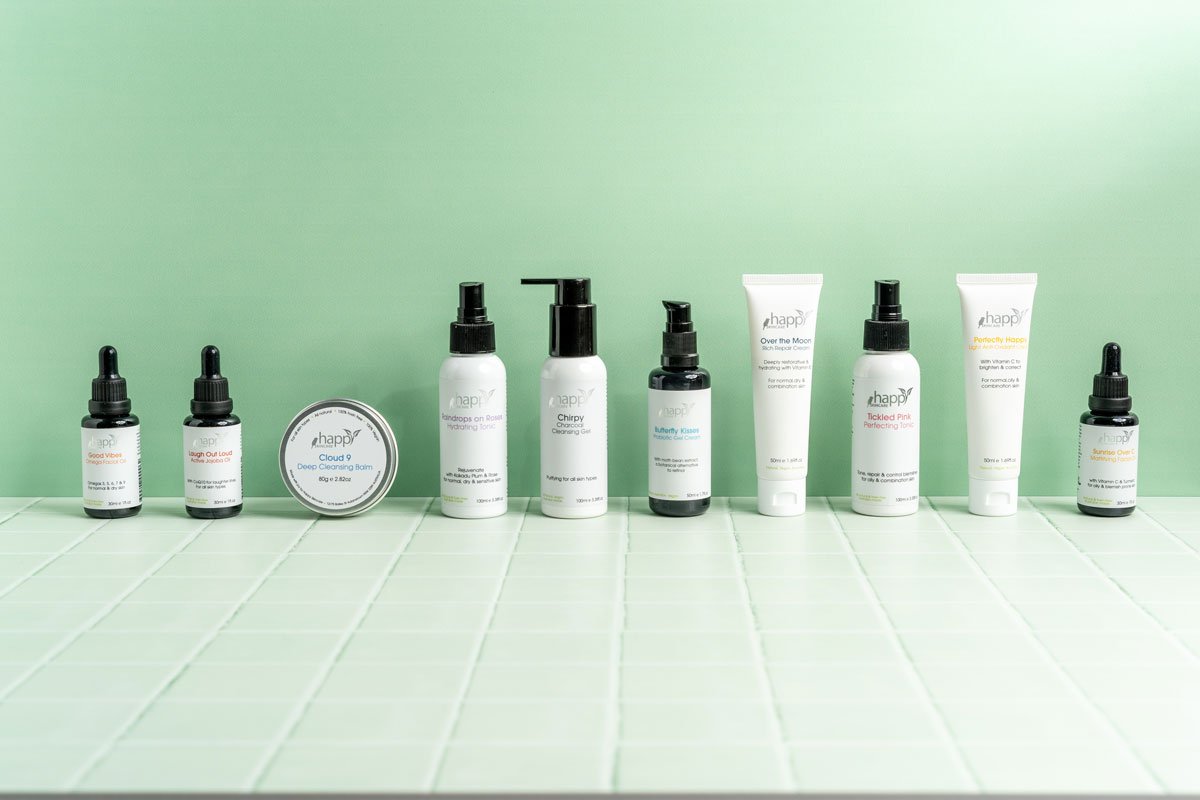 Hello, it's Aaron here this time.You haven't heard from me in a while as I am usually locked away in my Top Secret R&D room working on numerous projects. We have a few new products on the way but mostly we are looking at updating old favourites to ensure that they are still on the cutting edge.
The advancement in ingredient technology over the last 10 years has been extraordinary and if we didn't make use of the new ingredients out there then we would be letting you (and your skin) down.
So here's a quick (Editor's note: hmmm… maybe not so quick, Aaron!) summary of what's in the works and what changes you can expect in the next 6 months. Here we go....
Charcoal Cleanser
An ultra gentle micro foam cleanser for oily/combination skin. Getting the right amount of cleansing for oily/combination is tricky. It has to cleanse effectively but can't cause any dryness. With a micro foam cream cleanser we can do just that, cleanse and detox the skin with minimal disruption to your skin barrier and hydration levels.
2 in 1 mask scrub
Due to an ingredient being discontinued the Spoonful of Sugar needs to be changed. So we have been experimenting with a multipurpose replacement. It can either be used as a physical exfoliator or a clay mask. First trials have been very promising.
Acid free enzyme exfoliator
This is an exciting one as it can really help all skin types. We have taken a different approach by replacing AHA's and BHA's like glycolic acid and salicylic acid with a fermented alternative. It exfoliates and resurfaces the skin in a much kinder and gentler way. Though it is powerful stuff and I have caused a few red faces in the office during testing. I am very close to the right balance.
Eye serum
Another ingredient is being discontinued which means the Happily Ever After gets a makeover. We are working to really improve its ability to lighten dark circles and adding some peptides for smooth firm skin.
Facial Oils
The Good Vibes, Laugh Out Loud and Sunrise Over C are all being updated so that they are more targeted for specific skin types and concerns.
SPF day cream
We have had some really nice test formulas. Light and moisturising without any of the usual heaviness and stickiness of zinc based SPF creams. Unfortunately none have passed stability tests but we are edging closer.
Shampoo + Conditioner
Due to some scaling up issues with our hair care products we have had to go back and redo these. I have some very honest in house testers so getting the required performance in a stable formula has been challenging. It either worked perfectly and not stable or stable and didn't perform. There are shampoo test formulas in every corner of the Happy Shed Office.
Fairy Godmother Serums
Yep I am tweaking these again. There are just too many new active ingredients that I wanted to include. These will be taking performance up another notch.
Oil Cleanser
A new ingredient crossed my desk that I just had to test. It makes oil cleansers even better by helping them turn really milky and wash away without leaving behind any residue. At first I just wanted to see if it lived up to the sales pitch. Well it did, so much that the office testers threatened to strike if I didn't make more.
So the question you all probably have is when will these all be ready? I don't really know as they are all at different stages. Things can still go wrong and getting supplies is taking longer due to delivery delays all around the world. What I can say is that there will be updated products this year and we won't keep them a secret.