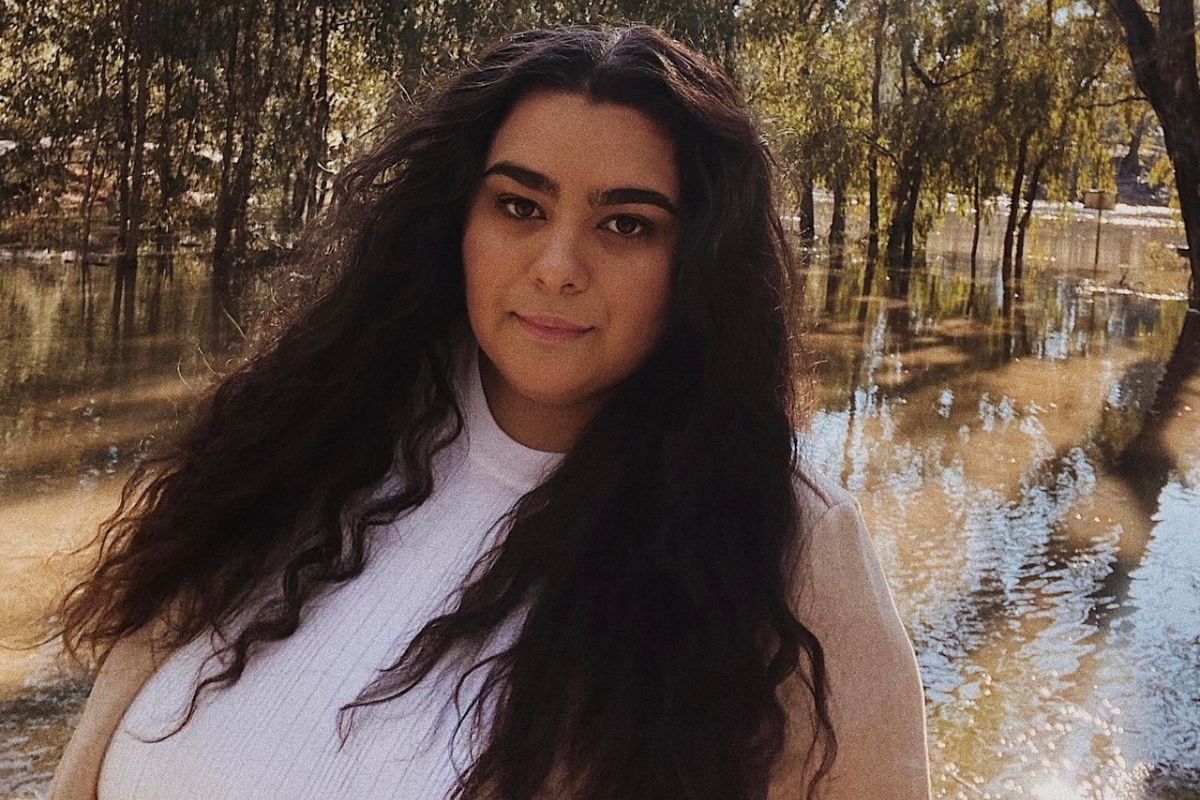 We're sooooo excited to introduce you to Alkina Edwards from Alkinas Creations, a talented First Nations artist living on Yorta Yorta Country and the creative genius behind our NEW eco-friendly tote bags! Below, Alkina chats about her career, creativity, culture and how we can show our support for Indigenous Australian artists.
1. Tell us about your art and its connection to your Indigenous knowledge and culture.
I believe being able to do canvas painting and digital art has really helped me in so many ways to share my cultural knowledge and lived experiences as an Indigenous woman. I feel using the digital format can get information and stories out in a faster way to share with the world which of course starts conversations and builds relationships with all.
2. How long have you been creating art and what inspired you to start?
I have been creating art since I was a little girl. I remember drawing at 4-5 years old starting with creating meaningful symbols that were taught to me. I learned from my mother, father, elders and other family members. They have taught me the appropriate and proper cultural art styles that I am connected to be able to share and tell stories. When creating art I am inspired by my elders, family and community stories. Knowing the history of our communities, my connection to countries and my lived experiences as a black woman helps me develop the creations that I do.
3. Walk us through your creative process?
Depending on what the artwork is for I start with the meaning of my creation. Sketching and deciding the best colour palette that will suit the meaning and the country the meaning resides on. I then start to create on the iPad using either my pen or fingers.
Artwork by Alkina Edwards - source
4. How do you feel when you're in creative mode?
I feel empowered as my cultural art is a part of me and my identity. It strengthens and heals me as I go along.
6. What was the inspiration behind the piece you created for Woohoo Body?
I was inspired by the stories and meaning behind Woohoo and what they stand for. I also incorporated symbols representing a celebration of people from all over coming together to learn, listen and be a part of our culture.
7. Who inspires you?
My family, community and my country.
Artwork by Alkina Edwards - source
8. How can people support Aboriginal artists?
Sharing their work through yarning with others, going to Indigenous artist events and exhibitions, giving feedback, recommending artists for projects and buying their work.
9. What's next for Alkinas Creations?
Alkinas Creations is currently booked out with amazing new projects and collabs coming very soon that I am so excited to share. The projects I am working on are centred around Women Empowerment, community connection and strong identities.
Alkina has proud connections to Yorta Yorta, Wemba Wemba, Mutthi Mutthi, Wiradjuri, Bundjalung and Wakka Wakka tribes. Follow her work on Instagram and Facebook.
PS. Every order this Earth Month (April 2023) goes into the draw to WIN 1 of 10 recycled cotton tote bags featuring Alkina's beautiful art and filled with $200 worth of Woohoo goodness. Don't miss out!! Click here to shop.