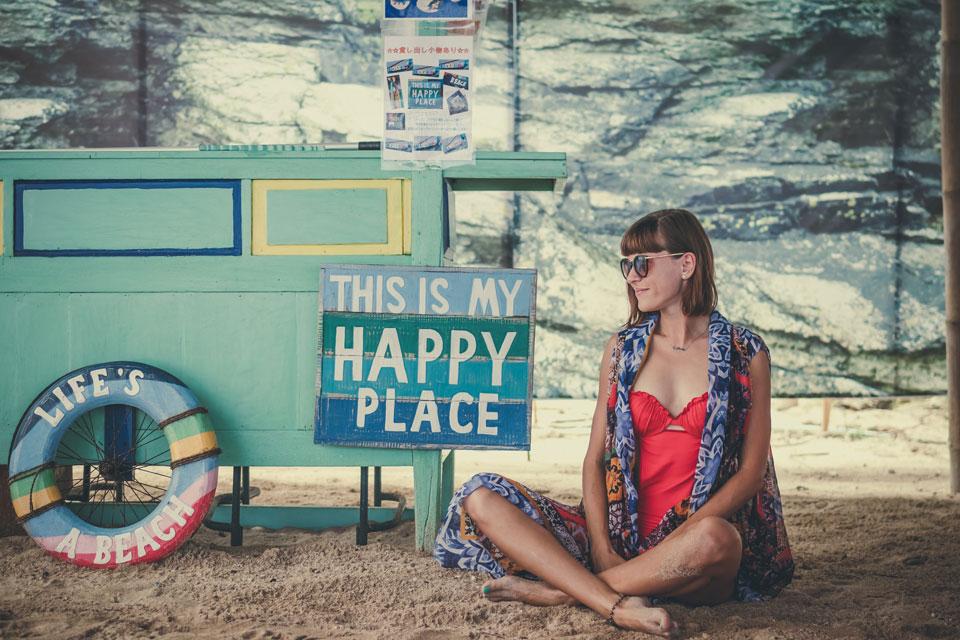 Can your mood really affect your skin?
The answer - we believe - is a big, fat YES.
(And vice-versa too… your skin can affect your mood big time! We've both had our fair share of skin battles Aaron's eczema and Phoebe's acne - so we're all over this one.)
Just think about the last time you felt embarrassed - did you blush?
Or when you felt scared - did your go pale?
Or when you were stressing out all week at work - did you breakout?
Stress, anger, depression - these emotions can all impact your skin too. Your skin is actually a really huge indicator of how you're feeling.
In the skincare world we're seeing a big trend towards products for sensitive skin. And we've got a gut feeling that this could be related to life in 2019 being more stressful than it used to be.
As you experience emotions your body releases different hormones. When you're feeling happy, calm and relaxed, chances are that your skin will be too. Your body is secreting the "feel good" hormones like endorphins, oxytocin, serotonin, and dopamine. Although there are only limited studies behind the link between these "feel good" hormones and your emotions, some experts believe that they help relax both your cells and your facial muscles, which can help your skin to appear smoother and softer.
And when you're stressed, feeling overworked, anxious or worried, your skin can tend to show that by becoming inflamed, irritated and acne-prone. Negative emotions can send chemicals like cortisol (the stress hormone), adrenaline and testosterone coursing around, taxing your body, making your blood vessels more fragile, and dramatically reducing your skin's cell turnover and the speed that it makes new cells - all the things that cause your skin to age.
It's pretty fascinating to think that your skin has 5 million sensory cells, making it a sensory receptor. It's no wonder many believe that communication through your skin plays such an important role in your wellbeing and how you feel - both about yourself and the world in general. It's as primitive as the skin-on-skin contact that helps a mother and newborn baby bond. There's even a field of psychosomatic medicine called psychodermatology - the study of the interaction between your mind and your skin.
So your emotions affect your skin - what can you do about it?
If your emotions are the good kind there's nothing to do except go forth and smile!!!!
But if your emotions are on the other end of the spectrum and your skin is being affected then it would be worth exploring some techniques to relax and decrease the stress in your life.
If you can't take away the source of your stress (if only, right!?) then you could try going for a walk, a facial, exercising, painting, watching a funny movie (it has been way too long since we have made time to go to the movies!), getting a massage, reading a book or meditating.
And if you're liking the sound of the facial option, it doesn't need to be a salon facial either (although they are divine). You could just use your favourite Woohoo Skincare products and indulge in some serious "me time" at home. Every one of our products has been created to help spark joy in your life (thanks Marie Kondo!), so this could be just what you need to help your skin from the inside *and* the outside.
To get even more proactive about decreasing your stress or anxiety, small studies have shown that hypnosis has been helpful. Hypnosis has also been shown to help reduce pain and inflammation, speed healing, and even control sweating and itching.
Acupuncture is another technique you could try (not at home of course!). Studies have shown that it can help boost your mood and balance your nervous system by stimulating the release of the hormone serotonin.
Now, not everyone has a strong mind-skin connection and responds emotionally through their skin, and everyone is unique in how they react to different skin issues so there's no one-size-fits-all answer. But it could be well worth a try!!