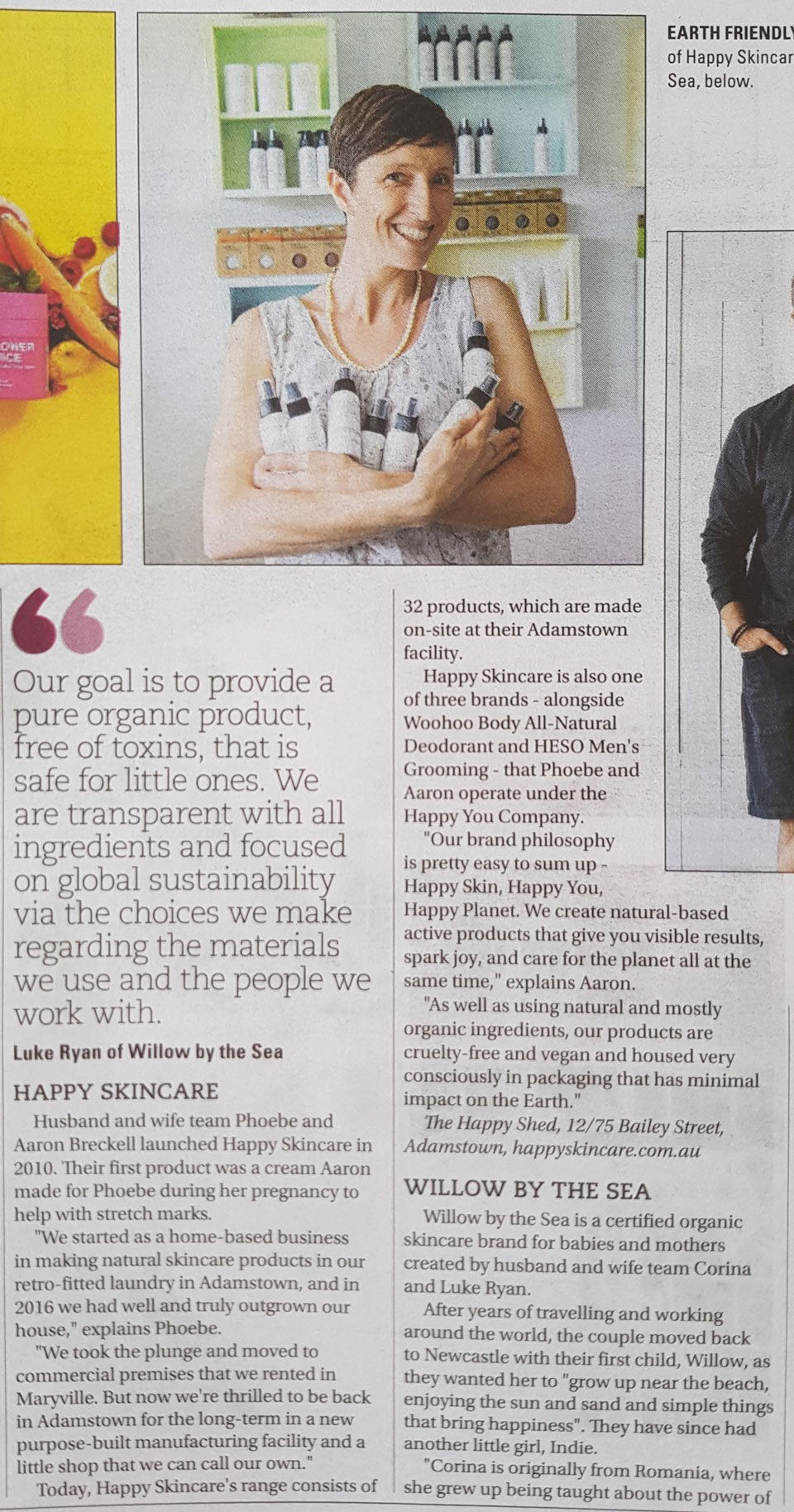 It was a pretty exciting moment yesterday when we wandered down the road to grab the paper - a little birdie had given us a heads up that something really cool was inside…
When we flicked through the Newcastle Herald Weekender we found our goofy faces staring back out at us!
*Squeal!!*
We're beyond flattered to be included in a double page spread featuring some of the inspirational natural beauty brands that call Newcastle home. Who would have thought that so much goodness was coming out of ol' Newie? ;)
To sit alongside our fellow local creators - all small Aussie family-run businesses like us - and to have someone believe that our story is worth sharing is incredibly humbling and we're feeling bucket loads of grateful right now.
We've included a snippet of the story above if you'd like to have a peek, or you can click the buttons below to read the whole shebang.
To everyone who has ever used one of our products - thank you so, so much for helping us achieve our dreams of supporting our family while we pour our creativity into formulating world-class skincare products that are good for you and the planet. 🥰🥰🥰🥰. We literally couldn't do it without you.