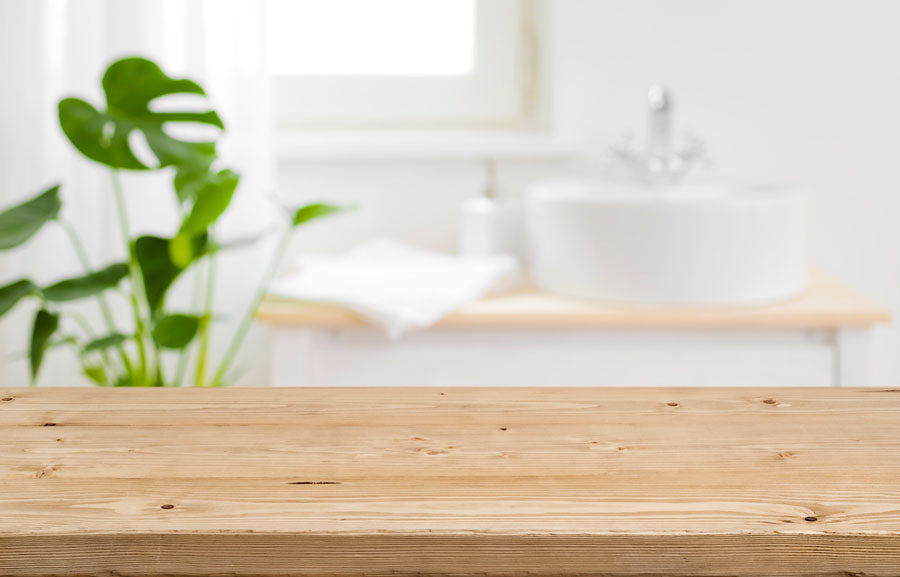 It may be pretty obvious what essentials you should need in a bathroom. But whether you're just moving in or you need to add some spice to your shopping list, we've got you covered!
And if you've already got em' and they're camped out in the back corner of your medicine cabinet, time to pull them out! Here is our round up of the tried-and-true bathroom staples that you should never go without.
1. Lather up!
You can find shampoo and conditioner in any bathroom, but do you have one that has magical powers? Finding a shampoo and conditioner that's chock full of the good stuff (think: healthy oils and loads of vitamins) and will treat your hair whether it is damaged, dry or broken is a must. Because after all, who doesn't want pretty smelling locks worthy of a hair commercial?!
Do you have a favourite natural shampoo? We're still searching for our holy grail! Please let us know your fave in the comments below :)
2. Sweetly scented
With everything that goes on inside, our bathrooms can feel a little, er, stinky. A luxury candle will create a heavenly ambience, encourage your mind and body to relax as well as impressing guests – and your nostrils. A Our favourite luxury candle at the moment has to be Woohoo Skincare's 'Indulgence' Soy Candle (but we may be biased). Made with essential oils, the candle doesn't carry a heady scent that would give you a headache but instead, exudes a very gentle aromatic throw, perfect for getting our minds off a busy day and helping us relax properly.
3. Treat those pits.
Who could function without deo? Certainly not us! A natural deodorant paste like Woohoo are a staple – not only do they smell good (aside from Mellow which is fragrance free for our sensitive skinned souls) but they are good for you too (unlike antiperspirants which change the way you sweat and the way your body works). Plus, our Woohoo deodorant tubs come in pops of colour that can add happiness and brightness to any bathroom that is feeling a bit dull and drab.
4. Rinse and Repeat.
Our hands carry so much bacteria, from everything that we touch daily. Yerk! And given that we're constantly using our hands to navigate our way through the world, it's time to ditch that cheap soap that smells like grandma's closet and strips skin of its natural oils, and swap it out for something that you are actually excited to use. A nice smelling hand soap will leave your paws smelling pretty as a petal and add a touch of joie de vivre to any bathroom digs. Our favourite at home is the handwash from Thank You.
5) A good quality moisturiser
Have you ever woken up, lightly grazed your cheek with your hand before opening your eyes, and thought, Is that my skin or sandpaper? If the answer is 'why yes', then a moisturiser like Happy's Over the Moon Rich Repair Cream is a no-brainer, because what would life be without soft-as-butter skin?
Which bathroom staples can't you live without? (oh, and don't forget to let us know your favourite natural shampoo!)