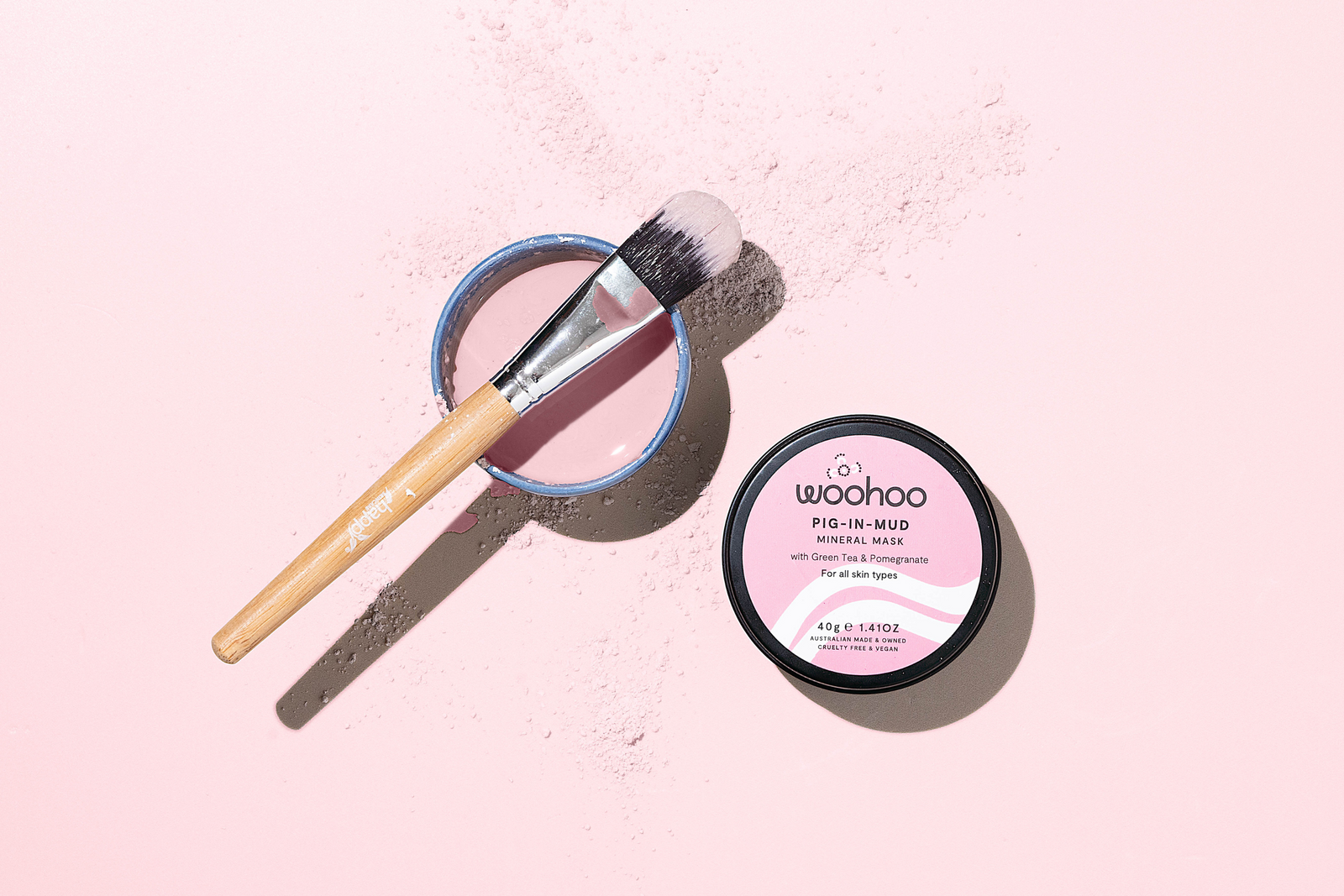 Mix equal parts of dry mask and water (see the pro tip below for more mixing options) in a small bowl or your palm (about 1 tsp of each).
Smooth over clean face, using your mask applicator brush or your fingers. Wait until the mask is dry or 10 minutes (whichever is first - start with 5 minutes for sensitive skin) and gently wash off with a warm cloth, pat your skin dry, spritz your tonic and apply the Serum and/or Moisturiser of your choice.
Adjust the mask-to-water ratio to find your ideal consistency (thin tends to work best). Use 1 to 2 times per week.
Patch test before use. External use only.
To keep your mask brush clean you should wash it in warm soapy water or bicarb soda after each use and let it dry in the open air. Ideally you could put it in the sun to ward off nasty bacteria.
Pro Tip
You can change it up a bit by combining the mask with
'Raindrops' Hydrating Tonic,
'Tickled Pink' Clarifying Tonic,
yoghurt or honey instead of water. Each different mix gives the mask different properties.
Using the mask with dry & sensitive skin
On their own clays have quite strong drawing powers, and even the mask for Normal, Dry & Sensitive skin could be too strong for you. We highly recommend using honey to mix your mask if you have dry or sensitive skin. This will give the mask a restorative and nourishing effect at the same time that it draws toxins away.
Oh no, I have a pimple!
Don't be alarmed if you get a blemish the following day - this does happen occasionally because of impurities being drawn to the skin's surface. This is actually a good thing because it means the mask is doing its job. Re-apply a small amount of mask to the problem area.