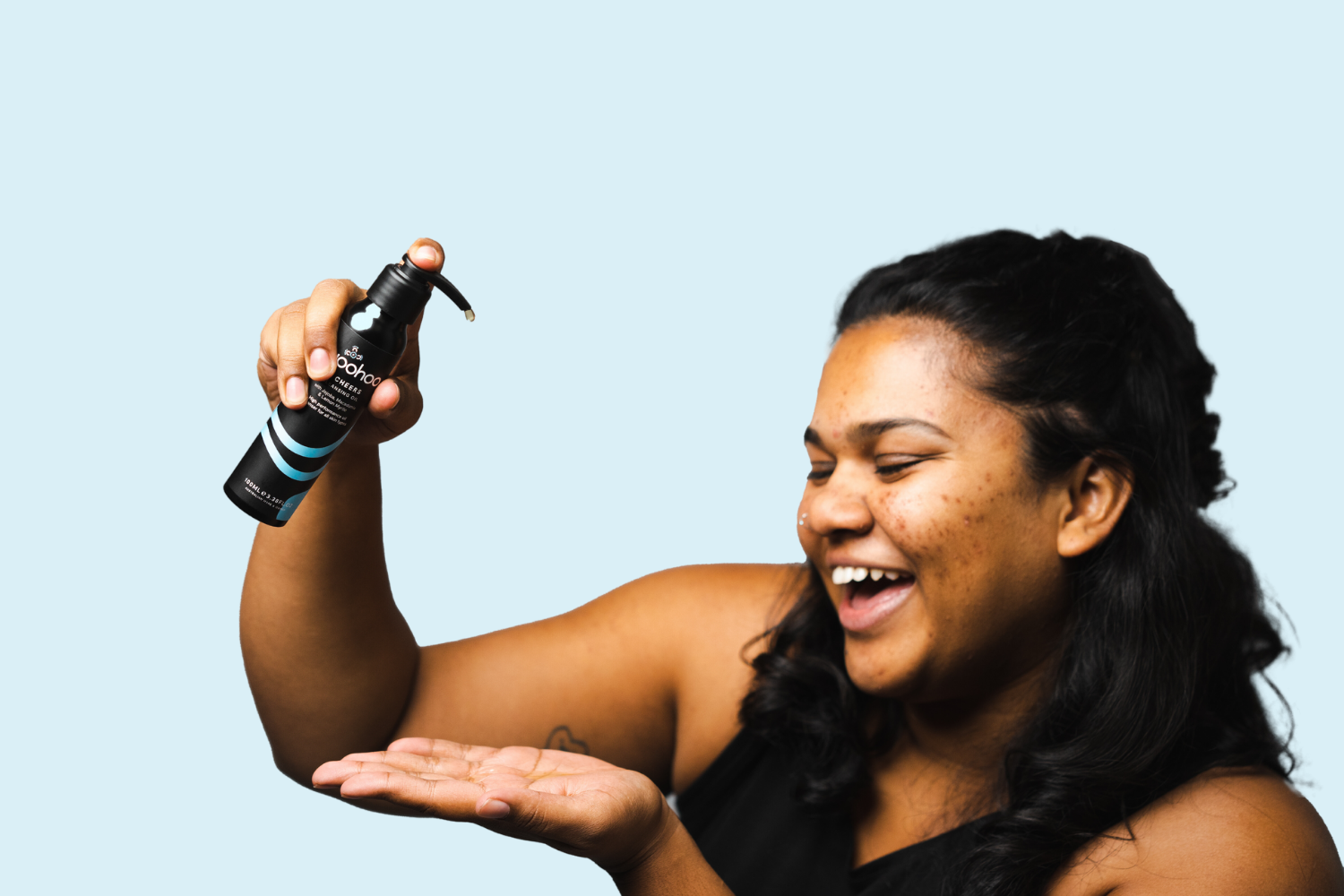 Apply 1-2 pumps of cleansing oil (around the size of an Australian 10 cent coin) to dry hands and apply to your dry face. Gently smooth and massage to dissolve impurities.
We love to rinse off the 3 Cheers Cleansing Oil with aKonjac Sponge or soft face cloth.Wet your sponge or face cloth with warm water and use gentle circular motions, your cleansing oil will turn milky and melt away. Pay particular attention to your hairline and around your jaw to make sure all of the oil is removed.
Gently pat dry with a towel.
Use morning and night. For best results follow with your favourite Woohoo tonic, serum and moisturiser. The 3 Cheers Cleansing Oil is most effective when you use it on dry skin (you can hop into the shower to rinse it off), but it can all be done in the shower too. In the shower you'll have a slightly different experience because you'll have wet hands and face already so the cleansing oil will turn milky straight away. That means you might need a bit of extra product to get the same deep cleanse as when you're using dry hands and face.
Double cleansing tip: Cleanse twice if you are wearing makeup and/or sunscreen. The first cleanse removes those products and the second cleanse, cleanses the skin.