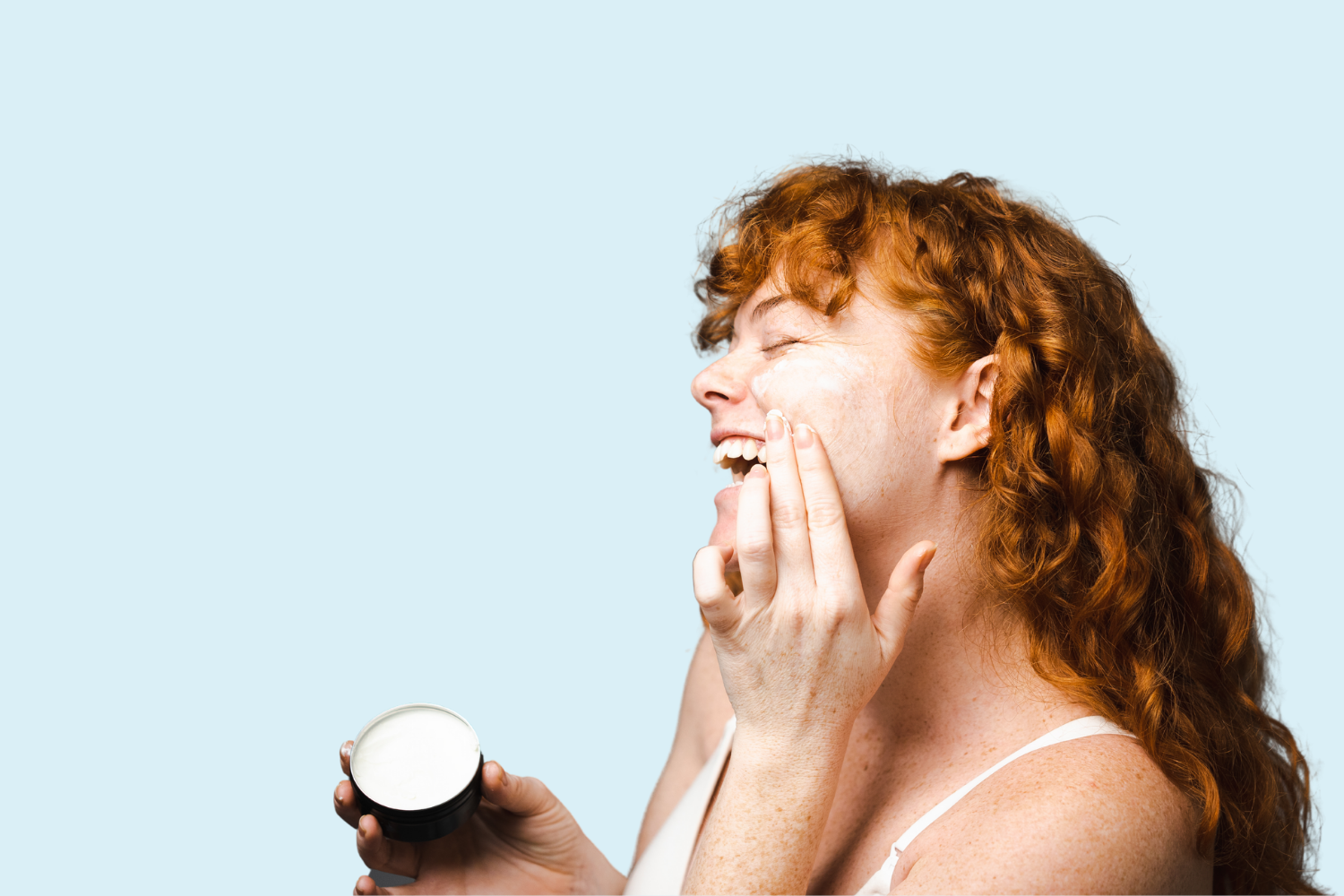 There are lots of ways to use a cleansing balm, no right way and no wrong way, but here are 2 of our favourite ways :)
Option 1 (with water) - Mix an almond-sized amount in your hands with a few drops warm water to create a rich milk (just the smallest amount water should be enough because too much water will stop the balm from doing its job properly).
Option 2 (no water) - Warm an almond-sized amount of cleansing balm in your fingertips.
Option 1 & 2 - Massage into your face for around 30 seconds. You can leave it on for as long as you like for a big moisture boost and even deeper cleanse. Gently remove the balm from your skin with a warm damp Konjac sponge or soft cloth. Pat dry with a towel. Use morning and night.
Double cleansing tip: Cleanse twice if you are wearing makeup and/or sunscreen. The first cleanse removes those products and the second cleanse, cleanses the skin.
If you have blemish-prone skin and want to do a double cleanse with the'Tickled Pink' Clarifying Tonic then dampen your face with tonic and massage your face and neck as you would a cleanser. Pat dry with a towel.
Follow with your favourite toner or tonic (the Cloud 9 works beautifully with both theRaindrops Hydrating Tonic for normal, dry and sensitive skin and theTickled Pink Clarifying Tonic for oily and combination skin).
Apply your favouritefacial oil ormoisturising cream. If your skin is particularly in need of some pampering and a big moisture boost, wear the Cloud 9 as a mask!
Importantly, please use clean, dry fingers when using your Cloud 9 Deep Cleansing Balm, and try to keep it out of the shower because water and steam may reduce its shelf life.