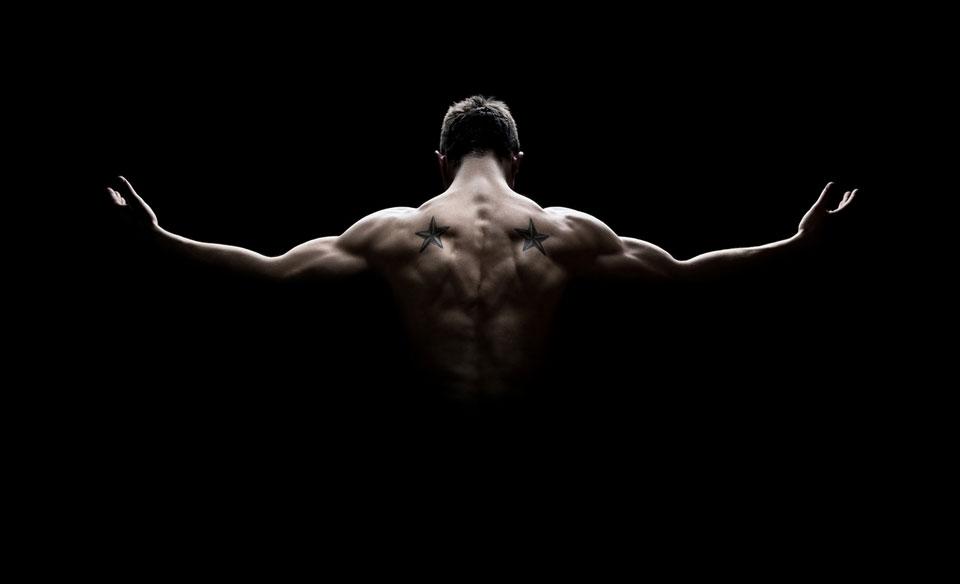 Here at HESO we strive to make products that actually work, without the need to use animal products. That's right we are a vegan men's grooming company, and we're owning it!
Veganism has become such a mainstream and popularised way of living. Not only do we have incredible restaurants booming in major cities but hundreds of celebrities and athletes are coming out in support of the plant based diet.
People like Joaquin Phoenix, Ne-Yo and Casey Affleck have all jumped on the vegan bandwagon, claiming it's their bodies feel better and healthier as well as easing their conscience.
But if you're still not entirely convinced that the plant based diet is for you and think red meat is life, especially when it comes to building muscle and keeping lean, hold on a sec – just take a look at these vegan bodybuilders that prove you don't need meat to bulk up.
Torre Washington
Bodybuilder, public speaker and trainer Torre Washington has been vegan since 1998 and hasn't looked back since. Seeing vast improvements in his lifestyle and diet due to realising the impact on animals inspires Washington to educate others.
Torre's meals as a professional vegan bodybuilder consist of:
Breakfast:Drink of 1 Tbsp. apple cider vinegar, 1 Tbsp. lemon juice, and a dash of cayenne in 8oz of water with 1 cup of oatmeal, ½ cup of raisins, 1 tsp natural crunchy peanut butter, 1 tsp blackstrap molasses, 1 banana and 1 serving of cherries.
Lunch:½ lb pan seared tofu with lots of cayenne and nutritional yeast flakes, 1 baked sweet potato with skin, 2 cups of broccoli, 1 cup of asparagus, and ½ cup non-dairy ice cream for dessert.
Snack:1 to 2oz Beanitos black bean chips, 4oz baked tempeh, and salad with romaine lettuce, sprouts, onion, tomato, cucumber, carrots, ½ cup of raisins, 12 cup of sunflower seeds, and lemon juice and apple cider vinegar as dressing.
Dinner:1 bowl of cold whole grain cereal with almond milk (while I prep dinner), then 1 cup of curry chickpeas with carrots and white potatoes, 1 serving brown rice and 1 cup of asparagus.
Torre says that whether he is training or not he does drink at least gallon of water a day, to stay hydrated and healthy.
Jon Venus
Bodybuilder, trainer and YouTuber Jon Venus switched to the plant-based diet after learning about the environmental impacts of the animal farming industry.
Men's Health said that Jon noticed countless improvements in his performance at the gym with the change of his diet.
Here's what Jon's meals look like on a vegan diet:
Breakfast (post-workout):Plant-based protein smoothie or smoothie bowl. Made with banana, frozen mixed berries, hemp seeds, kale and/or spinach, pineapple, almond milk and a scoop of Vivo Life Perform Protein Powder.
Lunch:Burrito bowl. On a bed of brown rice, loaded with pinto beans in taco spices, tofu, roasted sweet potatoes, leafy greens, guacamole, and salsa.
Snacks:Mango, peaches, watermelon and berries.
Dinner:Raw salad and vegetable bowls. Made with lentils spiced with cumin speeds, tossed with chopped tomatoes, quinoa, asparagus, broccoli, roasted cauliflower and smoked tempeh.
Griff Whalen
Griff Whalen a wide receiver for the Baltimore Ravens, claims he feels better just eating whole foods and a clean diet.
Here's what Griff's day looks like as a vegan footballer:
Breakfast:Overnight oatmeal with 1 cup oats, 1 cup cashew milk, 2/3 Tbsp. Maca powder, ½ Tbsp. hemp seeds, ½ Tbsp. chia seeds, 1/3 Tbsp. cacao powder, 1 date, a dash of cinnamon and Himalayan pink salt.
Snack (post-workout):Smoothie with 1 banana, 1 cup almond milk, 2 dates 1 Tbsp. chia seeds, ¼ blueberries, 2 Tbsp. hemp seeds, handful of spinach and arugula.
Lunch:Large portion of grains with vegetables like peas, broccoli, spinach and legumes like black beans, chickpeas or lentils.
Snack:Raw vegetables and hummus, banana or a cup of berries.
Dinner:Big spinach or kale salad with a ton of toppings like olives, carrots, avocado, corn, cucumbers, and sunflower seeds, dressed with apple cider vinegar and olive oil or a scoop of hummus; side of rice.
The Verdict...
And so, without trying to preach, the verdict is in… eating a plant-based diet as a vegetarian or vegan doesn't impede on gym gains or nutrients, but allows you to become more aware of what your eating and how it not only affects your body but also the environment.
HESO is dedicated to seeing this change in how men view not only their diets but their body image and overall lifestyle as well. If your diet is cruelty-free, you can bet your bottom dollar your skincare routine wouldn't hurt from being vegan too.
Your skin eats up everything that is applied to it including all the toxins and nasty materials that are hidden in meat and animal products alike. Want to try it out for yourself? Click here and sign up to join our product test team.