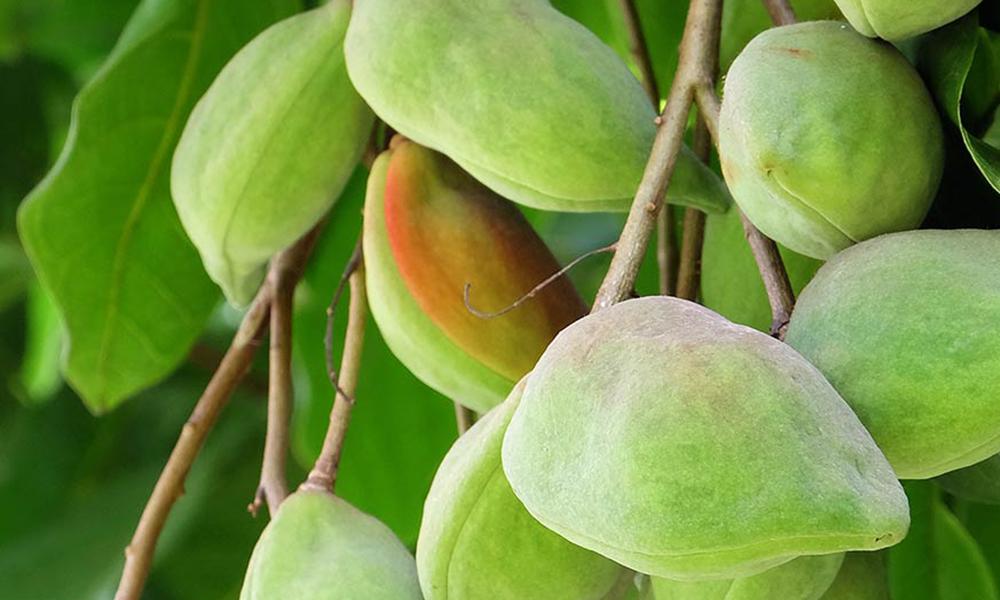 There are a select few ingredients in the skincare world that have cult status. They've transcended the fads and seasonal trends and are now the cornerstones of many skincare routines (maybe even yours!).
One of these classics is Vitamin C. That's because it can do so much good for your skin. Let's just have a peek at some of Vitamin C's many talents. It...
Protects against daily damage caused by UV rays and pollution

Boosts your skin's ability to make collagen

Visibly reduces pigmentation and age spots

Creates a brighter and more even complexion

Reduces the appearance of fine lines and wrinkles
Pretty impressive, right?
What is Vitamin C? And how does it do all that!?
Lots of Vitamin C's super powers come from it being a super-potent antioxidant!
When your skin is exposed to UV rays or pollution your skin produces free radicals. These are highly reactive (and damaging) molecules and are the biggest cause of premature ageing.
This is where antioxidants come in. Antioxidants neutralise free radicals, helping to keep you and your skin healthy by preventing or reducing damage that the free radicals can do.
And as a super potent antioxidant, topical Vitamin C is able to help your body's natural regeneration and renewal process (check out last week's blog), repairing the damage that the environment can do to your skin.
Vitamin C can also inhibit your skin's melanin production, which means it can help with dark spots and pigmentation, having a brightening effect on your skin. Melanin is the pigment in your skin that determines what colour it is, and dark spots and pigmentation are caused by uneven melanin. So when you apply Vitamin C to your skin you canfade spots and stop them from forming in the first place.
Not all Vitamin C is created equal
Just because a skincare product has Vitamin C in it, it doesn't guarantee you'll get all of those lovely benefits.
Come with us while we dive in and look at the differences between the most common types of Vitamin C you'll find in your skin care so you can tell which version walks the talk and delivers when it comes to results.
L-ascorbic acid
Natural status:Synthetic - 100%, Natural - 0%
What you need to know: Ultra pure and the most potent. It has been scientifically proven to work. Unfortunately it is super unstable. As soon as this form comes into contact with air and/or water it starts to oxidise, rendering its benefits null and void very quickly.
You'll find it in: None of our products due to the fact that it wouldn't last.
Magnesium Ascorbyl Phosphate
Natural status: Synthetic - 100%, Natural - 0%
What you need to know:Just as effective as L-ascorbic acid but importantly much more stable. It is readily utilized by the skin and has proven results.
You'll find it in: None of our products because we opt for a more natural alternative.
Ascorbyl Tetraisopalmitate
Natural status: Synthetic - 0 to 33%, Natural - 67% to 100% (depending on manufacturer)
What you need to know:This is an oil soluble form of Vitamin C which makes it the most loved by skin. Being an oil it penetrates the fastest and is the most effective with proven results.
You'll find it in: Perfectly Happy Light Vitamin C Cream, Sunrise Over C Mattifying Facial Oil
Ascorbyl Glucoside
Natural status:Natural - 100%.
What you need to know:This is the only Vitamin C derivative that is Ecocert and Cosmos approved as a natural ingredient. It has the potency of L-ascorbic acid but has superior stability. It resists degradation so you still get all the proven benefits of Vitamin C. Hurrah!
You'll find it in: FG Serum #1 (Glow)
Botanical Sources of Vitamin C
Mother Nature is a pretty clever lady, so there are also other ways we can source Vitamin C directly from plants. You don't quite get the same potency, but our favourite botanical source of Vitamin C - Kakadu Plum - comes close.
Kakadu Plum is the most potent source of botanical Vitamin C in the world. While it doesn't achieve results as fast as the pure forms of Vitamin C it is still a very good source. Luckily it grows right in Australia's backyard. Like many botanicals the quality and effectiveness comes down to the quality of the grower and manufacturer and again we are blessed in Australia to have the best and most potent Kakadu plum available to us.
And that's why we use it in so many products! You'll find Kakadu Plum in:
Congratulations, you just passed our crash course on Vitamin C in skincare! Next time you need to make sense of a skincare ingredients label you'll be all over it ;)