Take your curls from frizzy to fabulous with the Curly Girl Method — a fabulous haircare system specifically designed to tame curly-mop madness.
Created by curly hair guru Lorraine Massey, the Curly Girl (CG) Method is the go-to for those who want to really embrace the best of their curls and waves.
Essentially, the Curly Girl Method is like a detox for your hair. Instead of omitting alcohol or sugar from your life, you avoid heat styling, certain ingredients and over-washing.
Ready to replace your damaging hair habits with the Curly Girl haircare regimen? Here's what you need to ditch:
Shampoo (maybe - depends on your curls!)
Heat styling tools
Combs and brushes (this will depend on your hair and curl type - ask your hairdresser to help you choose the right tools for the job. It may be a wide-tooth comb, wide bristle brush or even just your fingers)
Haircare products containing sulphates, silicones, alcohols, mineral oils and waxes (although, some waxes get the green light like Myrica Cerifera Wax, as they can help style and define curls)
Towel-drying your hair
So pretty much everything we've already mentioned above!
Your guide to the Curly Girl Method
Don't freak out, the Curly Girl Method can be a little overwhelming initially. But once you've mastered the method, your hair will seriously thank you. 
Okay, let's get started.
STEP 1 - "Reset" wash
Use a traditional clarifying shampoo (Yes, one that's packed with sulphates) to rid the hair of product build up. TIP: You'll need to repeat this step any time you mistakenly use a product containing less healthy ingredients.
STEP 2 - Cleanse
This is where your CG-Method-approved shampoo comes into play (looking at you, 'Respect My Roots' Natural Shampoo!). Remember, no sulphates, waxes, mineral oils, alcohol or silicones.
There are three types of cleansing methods.
Co-Wash, which refers to washing with a conditioner. 
No-Poo, where you use a shampoo that produces no lather.
Low-Poo, which involves using a shampoo with a low lather.
The method you choose will depend on the type of curls you have. 
Softer curls do well with Low-Poo
Tight curls and spirals are suited to the Co-Wash or No-Poo cleanse.
Whichever method you go for, make sure you cleanse your hair well for at least 1 minute before rinsing.
'Respect My Roots' Natural Shampoo
$27.95
SHOP NOW
STEP 3 - Condition
Next you apply your nourishing, Curly Girl approved nourishing conditioner (like our 'Respect My Roots' Natural Conditioner).
The CG method says you should slather your conditioner on, as you want your hair completely drenched in conditioner. 
Woohoo tip: If you're using our 'Respect My Roots' Natural Conditioner, less is more. It's a very concentrated formula that doesn't give you that super slick feeling, so you don't need to slather on as much as you do with other conditioners.
Use either your fingers or a wide-tooth comb to detangle your hair before rinsing some (but not all) of the conditioner out.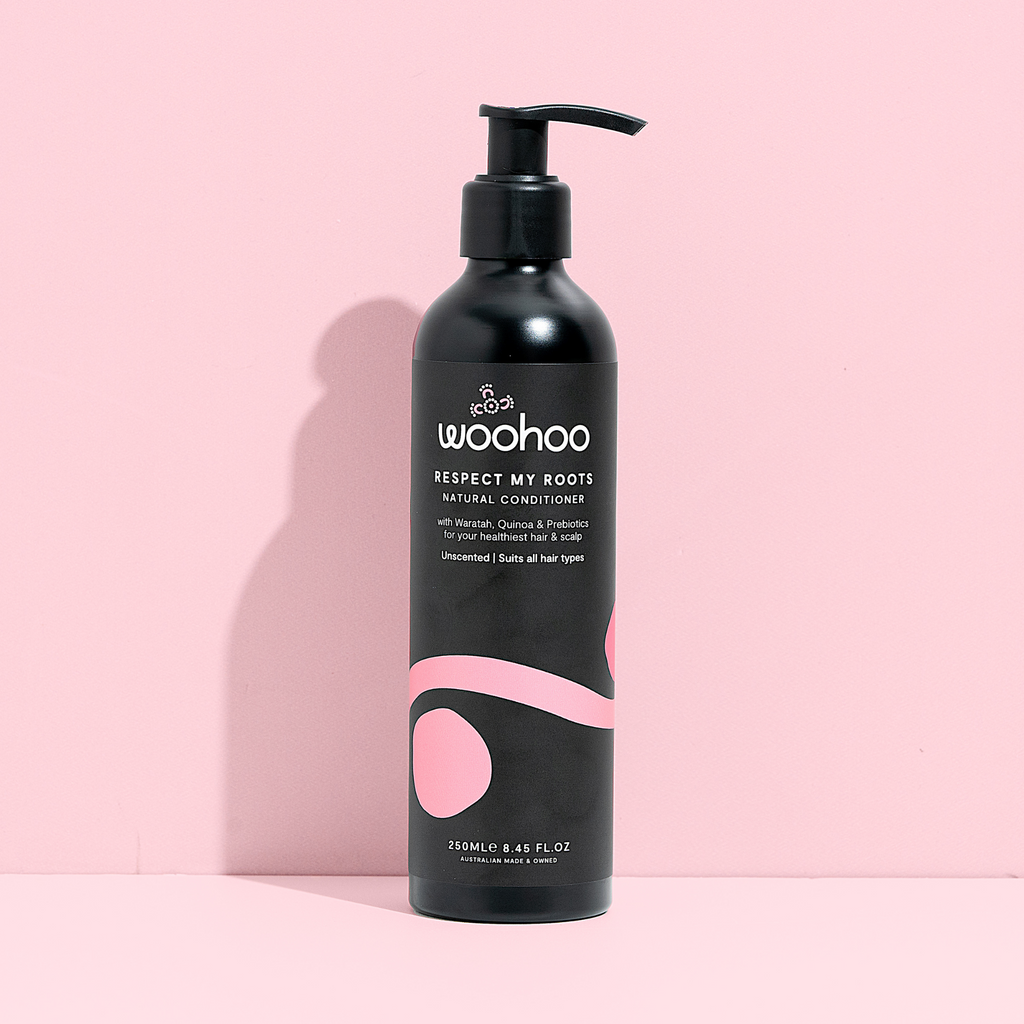 'Respect My Roots' Natural Conditioner
$27.95
SHOP NOW
STEP 4 - Define & dry
Next up, apply your preferred CG-Method approved styling product to the wet hair.
Then, using a cotton tee or micro-fibre towel (No, you can't make do with the dog's towel!) gently pat and scrunch the excess water from your hair.
Allowing your hair to dry naturally is preferred but not always possible. Using a hairdryer with diffuser attachment on low speed and heat setting is key. Once it's completely dry, simply scrunch your hair with your hands to add a little bit of lift and oomph!
And there you have it, the Curly Girl Method for achieving soft, bouncy, beautiful curls. Whoop!
Missed part 1 of this blog post? Click here for our top tips for looking after curly hair. 
'Respect My Roots' Natural Shampoo and Conditioner Bundle
$55.90
SHOP NOW