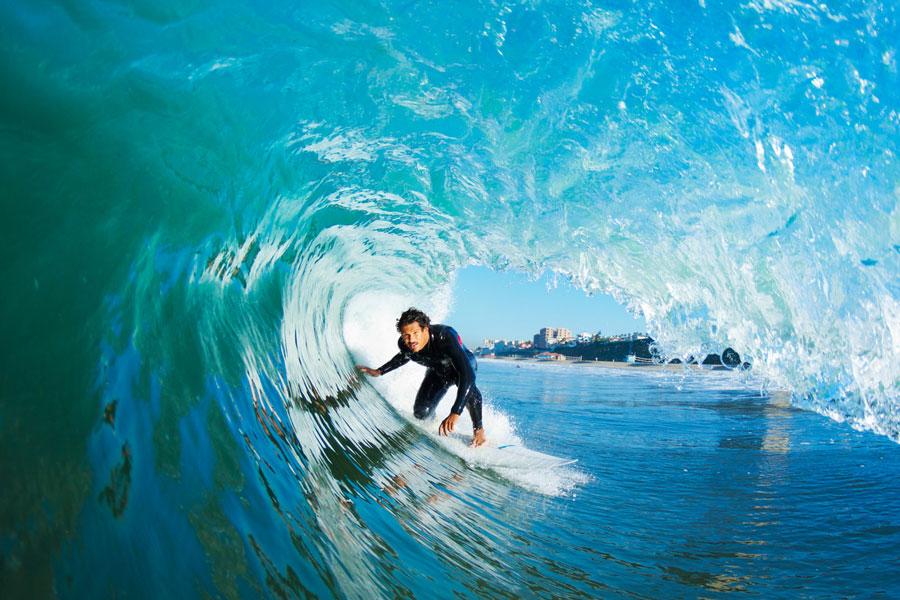 Women often get told (usually by their grandmas who wash their face in leftover cabbage water, we know…go figure!) how important it is to take care of their skin from an early age.
Men - not so much.
But wait…you don't get off scot-free. Why? Because it's just as essential for fellas to take care of their face as is it for females. Not convinced? Read on.
'Use it or lose it' applies to skin too
Imagine waiting until you're in your late 40s to start hitting the gym and pumping iron. If you didn't pull a muscle in the first session we'd be very surprised. It's also almost impossible to get the results you want (you know, ripped abs and guns bigger than a beer barrel) when you leave things so late in life.
Well, the same goes for skincare. If you don't start on a healthy skin regime from an early age you face greater likelihood of saggy eyelids, wrinkles and jowls. That certainly doesn't sound like George Clooney now does it?
Which is why what you donowmatters the most. Even if you're already in the throes of your 40s and 50s, we say – better late than never.
The quick fix is moisture
Moisture is super essential for skin health. Just like oiling a baseball glove to avoid it becoming dried out, wrinkled and looking worse-for-wear, slathering your face withHESO Moisturiser twice daily will defend skin against dryness (which helps lessen the appearance of fine lines and wrinkles). Your skin will feel as softer-than-soft now and in the future (so long as you keep up the good work).
Environmental factors can ruin a face
Okay, so we don't always get to choose where we live. We might call the city our home because that's where our job is. But, that doesn't mean we have no control whatsoever.
Avoiding skin-destroying toxins like tobacco smoke, dehydrating air conditioning, foods abundant with additives and body care products that are packed with synthetic ingredients or toxinsis within your power. It's about choices. Make sure yours count towards a healthy future.
When razor meets skin…
The 'stratum corneum' might sound like a ship out of Star Trek, but it's actually the outermost layer of the skin (yeah, you knew that!).
While shaving makes you look super slick and darn handsome, it can also irritate that outer layer of skin. Hello razor burn and shave rash!
Don't worry, there's good news and it doesn't mean a life of fuzz on your face.
Adequate moisture (lubrication) during shaving can soften and smooth the skin and prevent razor burn and skin irritation.
So slop a dollop ofHESO Shave Oil Gelon your face for all the cushioning and glide you need for a super comfortable shave. What's more, don't apply too much pressure. Your face is sensitive.
Make sure your blade is sharp. Sharp blade means less pressure = less chance of cuts or shave rash.
Follow-up your superior shave with a spritz ofHESO Aftershave (calms and restores skin) and a slick ofHESO Moisturiser(remember, hydrated skin hides wrinkles).
Sun damage starts at an early age
Did you know that sun damage is accumulative? We're not worrying solely about that one time you got burnt at the beach last year. To be honest, the damage started years ago (sorry, we believe blunt is best. Except when it comes to your razor).
Each and every time your skin is exposed to the sun it is suffering injury. This is especially the case if you're an outdoorsy bloke, although UV exposure can occur in the office and home too when the rays slice through glass windows.
To future-proof your skin you need to wear SPF whenever you're outdoors between 9am and 5pm. Yes, even on cloudy days and yes, in winter too! (although the danger hours of getting sunburnt are shorter in winter).
But if you really want to maintain youthful skin well in to your grey-haired years, you need to try and keep your face out of the sun as much as possible - even if it is slathered in sunscreen.
UV exposure not only accelerates the ageing process (Why hello lines and wrinkles), itcauses it. Darn you sun!
Overwhelmed? Stick to HESO's simple 3 simple skincare staples and follow some of the steps above, and we promise it'll be worth it.
If you're thinking of giving HESO a try, check out the trial kit. It has man-sized minis of our 3 Step System so you can give them a test drive before committing to the full sized versions.