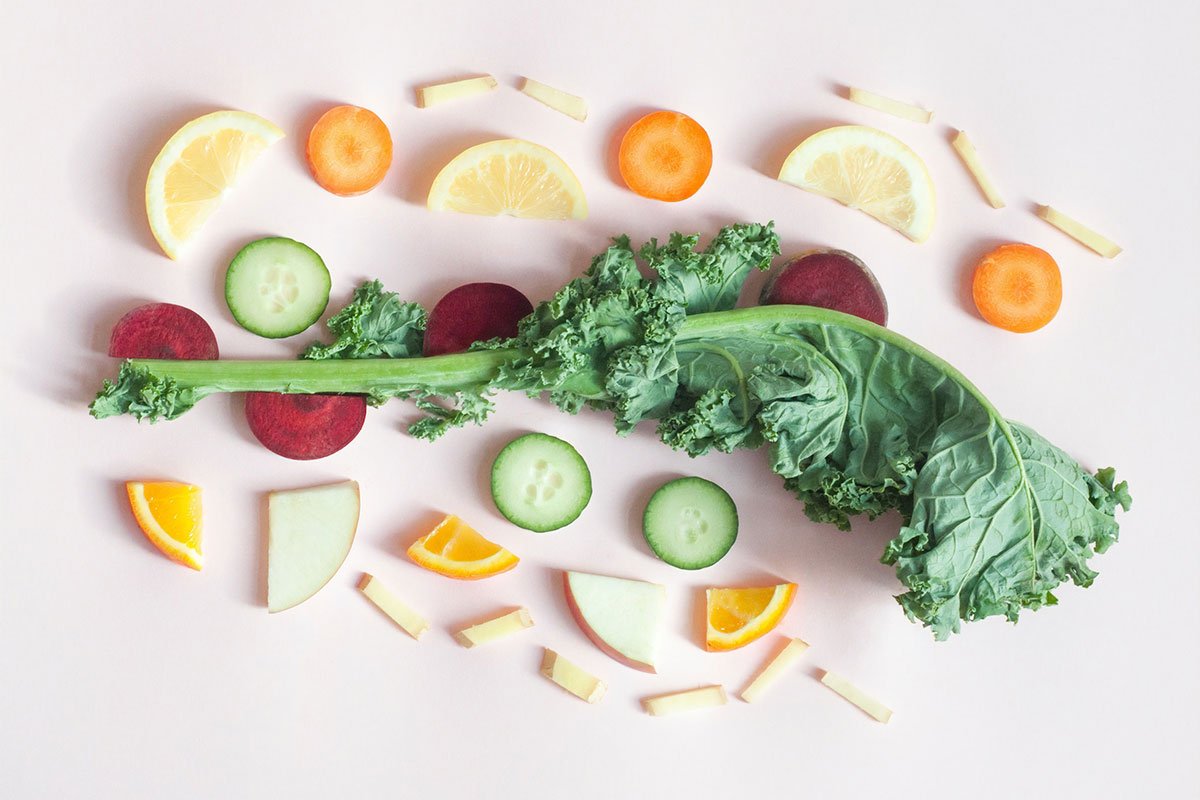 It's no secret that early nights, ample hydration, and a nutrient-packed diet are the best ways to make sure your skin stays looking peachy.
But something to keep in mind is that your skin only gets a little bit of all those wonderful fruits and veg you chow down on. Your body needs to distribute that vitamin goodness to all parts of your body, and only some goes to your skin.
That's why applying vitamin-enriched lotions and potions can bring fantastical results to your skin when compared to when you eat that very same vitamin. When you apply vitamins topically they can protect against free-radical damage, lessen hyperpigmentation and help mature skin flourish.
However trying to figure out what each vitamin actually does – and which ones are best for you – can feel a bit like wading through a bowl of alphabet soup.
So we went and rounded up the best topical vitamins that have been tried, tested and proven as being the most beneficial for skin. Add these to your routine for a healthy, glowing complexion.
Vitamin C
Vitamin C is an antioxidant that boosts collagen production, protects against environmental stressors, and decreases pigment formation. And if you're a longtime Happy fanatic, you know it's an ingredient we can't get enough of!
Like other antioxidants, Vitamin C neutralises free radicals to protect against damage caused to skin cells by pesky UV rays and pollution.
It's also a hero at treating hyperpigmentation caused by melasma, which is one of the hardest pigment issues to treat. It does this by inhibiting the action of the enzyme tyrosinase which is responsible for converting tyrosine into melanin (sun spots!).
There are many forms of Vitamin C but only some work in skin care products. Avoid products that use ascorbic acid as it is pretty much useless in a cream. Look for Ascorbyl Tetraisopalmitate which is the best and what we love to use (but rare to come by because it is the most expensive).
Kakadu Plum is also a great source of Vitamin C and it is supported by all of its other nourishing vitamins and antioxidants.
For a lovely little Vitamin C rush check out the 'Happily Ever After' Vitamin C Eye Serum (which contains both Ascorbyl Tetraisopalmitate AND Kakadu Plum – woohoo!) and 'Perfectly Happy' Light Vitamin C Cream, a feather-light moisturiser that penetrates deeply into your skin to hydrate, protect and repair.
For a megadose of the good stuff, reach for our award-winning 'Sunrise Over C' Mattifying Facial Oil for maximum skin glow. This magical formula is very potent, so you only need a couple of drops per application to reap the full benefits.
Just remember, Vitamin C must be handled with care. It can be unstable, meaning it breaks down and is ineffective when exposed to oxygen or sunlight. So keep a close eye on your formula of choice!
Vitamin E
Vitamin E is a powerful antioxidant and free radical scavenger. It has been a staple amongst skincare aficionados for a long time, because it heals, repairs, protects and moisturises. It also protects skin cell membranes from oxidation by free radicals, specifically when the skin is hit by UV rays.
Topical Vitamin E has emerged as a popular treatment for a number of skin disorders. One of the most popular applications is to treat burns, wounds, and surgical scars. But always consult your doctor before using it for these purposes.
Unfortunately some products exploit Vitamin E by using it with plenty of other rubbish. Vitamin E Sorbolene Cream is a perfect example, which uses a synthetic version that is not as good as the natural stuff. If the ingredients list labels it as dl-tocopherol then it is synthetic. You want to use products with Tocopherol (as gamma and alpha are the best versions).
Many plant oils are high in Vitamin E like Argan, Macadamia, Jojoba and Avocado oil. They are a great way to get Vitamin E as it is in its natural complex form.
Another reason we love to add Vitamin E to our oil-based products is because its anti-oxidant powers actually increases the stability of oil blends, increasing their shelf life. Winning!
For a dose of Vitamin E check out these old favourites TLC Intensive Repair Oil, Good Vibes Omega Facial Oil, 'Chirpy Charcoal' Cleansing Gel, 'Over the Moon' Rich Repair Cream, 'Happily Ever After' Vitamin C Serum and Laugh Out Loud Active Jojoba Oil.
You can also find this ingredient superstar in some of our more recent products like 'Sunrise Over C' Mattifying Facial Oil and 'Sweet Dreams' Ultra-Rich Beauty Cream.
We can't get enough of it!
Vitamin B3
Usually you'd read about the B vitamin complex but today we're putting the spotlight on B3 or Niacinamide. Anything sounding in 'ide' might sound suspicious, but Vitamin B3 is fabulous for all the right reasons.
Suitable for all skin types, this essential nutrient helps build proteins in your skin and offers protection against environmental damage. It reduces the appearance of pigmentation, redness and improves your skin's texture.
Vitamin B3 has been proven to boost the production of ceramides and fatty acids which are important in keeping your skin's protective barrier (acid mantle) healthy.
We know we bang on about keeping the acid mantle healthy for great skin but it really is fundamental - especially when it comes to reducing dryness and soothing related conditions like eczema.
Think of it as fuel for your skin cells, because it enhances many of the processes that are important for creating healthy, well-balanced skin.
Find the 'nature identical' Vitamin B3 in 'Over the Moon' Rich Repair Cream, a deeply hydrating, rich daily moisturising cream that's incredibly soothing for most sensitive skin.
Vitamin A
This is the gold standard vitamin for pro-ageing and is widely-considered the most effective skincare ingredient around. It lightens pigmentation, increases cell turnover, and smooths roughness.
It comes in many forms, though its most famous derivative is the over-the-counter retinol.
We don't use Vitamin A even though many experts advise with conviction that everyone should have a Vitamin A product.
Why?
Because very often Vitamin A can also be very irritating to the skin and you need to be careful using it. Too much is a bad thing and that is why by law the maximum percentage used in cosmetic products is 1%. You can get higher concentrations with a prescription from a dermatologist.
Those who are pregnant or breastfeeding should avoid Vitamin A because it can have ill effects on bub.
Instead of Vitamin A, we do use a Vitamin-A-Like extract from a legume called Moth Bean which is a very unflattering name, BUT it has some pretty flattering powers. It is a botanical alternative to retinol without the side effects. Its greatest power lies in its ability to provide retinol (Vitamin A)-like effects on your skin. It's also a numero uno pro-ageing ingredient and has blemish-banishing powers, making it great for acne prone skin. You can read more about its legendary lineup of benefits here.
Find this skin-loving ingredient in our 'Butterfly Kisses' Probiotic Gel Cream (our lightest cream ever, made especially for skin types that break out easily) and our 'Sweet Dreams' Ultra-Rich Beauty Cream (which has now quickly become one of our very best sellers!)
Apricot Kernel Oil is another little-known source of Vitamin A. It doesn't contain Vitamin A directly, but it is high in beta carotene, which your clever body converts into Vitamin A! You can find Apricot Kernel Oil in our 'Blissed Out' Body Oil and 'Happily Ever After' Vitamin C Eye Serum.
You can also get a dose of Vitamin A from the TLC Intensive Repair Oil (from avocado oil) and Good Vibes Omega Facial Oil (from sea buckthorn oil).