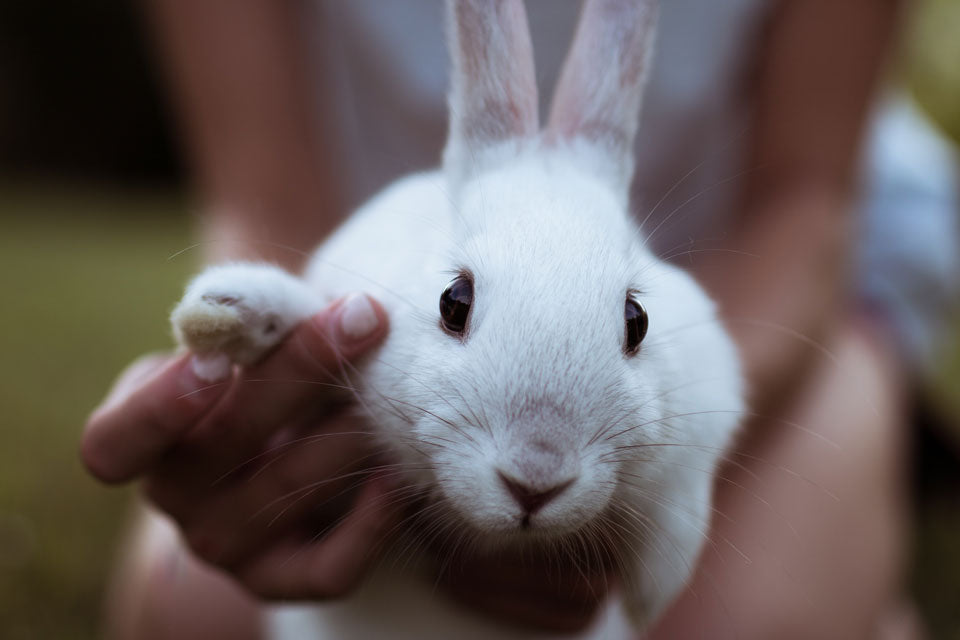 Has your fur baby had a spring in their step this month? Or maybe you've noticed them sleeping a little better?
You can hardly blame them after the news they've had.
In case you haven't heard, there has been a massive development in the fight against animal testing in Australia. Yay us!
If our furry friends could cheer you'd be hearing them right about now.
The changes haven't come into effect just yet, but the Australian Senate has passed the Government'sIndustrial Chemicals Bills 2017 banning the testing of cosmetics and their ingredients on animals in Australia.
Excitingly this ban also includes the sale of cosmetics and their ingredients (from overseas) which have been newly tested on animals. Plus, we hear that there aren't any loopholes for brands to take advantage of either, which is a relief.
If all goes according to plan this will all be a reality from July 2020, but in the meantime animal testing is still gonig on (so it's *not* time to pop a champers just yet!).
This ban is a huge step in the right direction for Australia and somethingChoose Cruelty Free has been working towards for over 25 years. Here at Woohoo Body we're incredibly proud to be affiliated and accredited by Choose Cruelty Free. The work they do is amazing.
We also need to give a big shout out to another of our favourite organisations - theHumane Society International. Their phenomenal team has done so much work with the government to make this all happen. We're in awe, and that's why last quarter we choose to donate 1% of our turnover to them.
If you want to play a role in making sure that this new legislation kicks in on schedule, you can help keep the pressure on the government you can hop over to the Choose Cruelty Free website andsign the petition orsend a postcard to the Minister for Health. If you'd like to donate to theHumane Society International you can do that from their website too.
If that all sounds a bit too complicated, just keep on Woohoo-ing and we'll donate 1% for you! :)