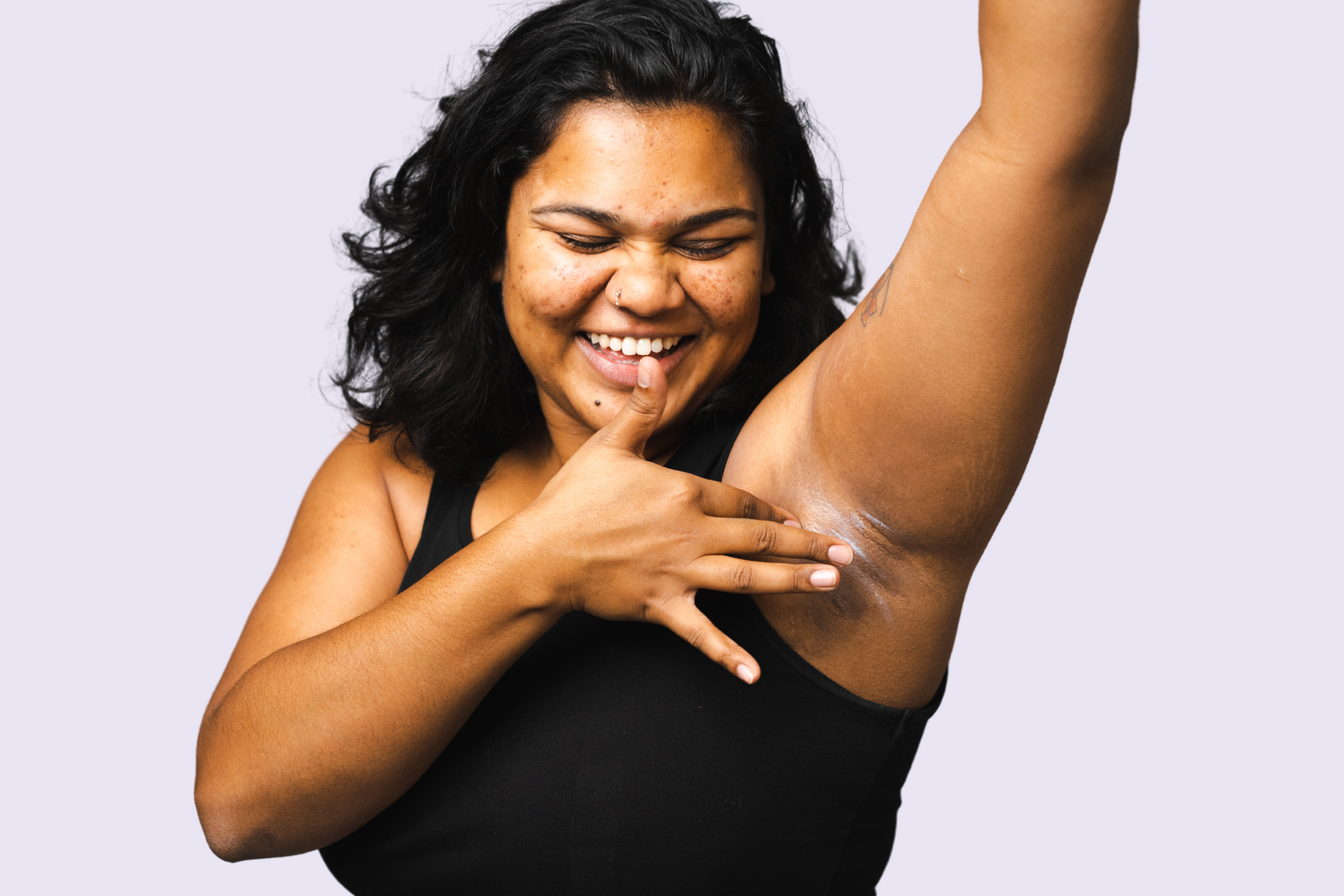 With clean, dry hands use the tip of your index finger (or spatula/teaspoon) collect to a pea sized amount of deodorant and warm it in your fingertips. Rub it under your arm until it disappears (just like you would a moisturiser). That's it :)
P.S. If you're used to using an antiperspirant, please remember that this isn't one! This deodorant works by neutralising odour and keeps you dryer by absorbing moisture, but it DOESN'T block your pores with aluminium to stop you from sweating.
A note about detoxing: It can take a couple of weeks for your body to adjust to this type of deodorant but it's worth the wait!