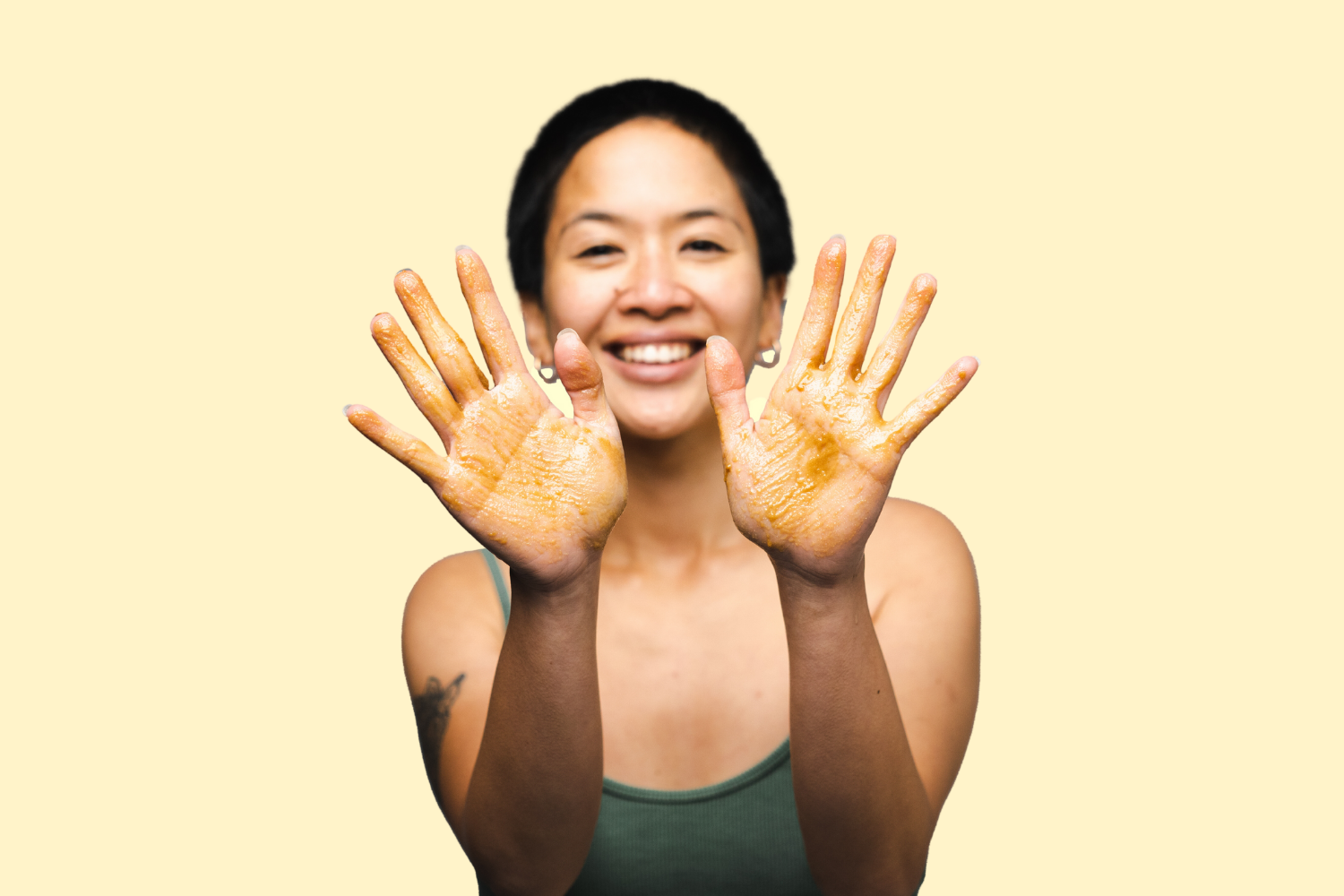 Mix a small amount in your hands with a few drops of water to partially dissolve. Massage into your face & neck (or hands & feet).For a stronger scrub use less water, and for a softer scrub use more water.
Wash off with warm water and a soft cloth or Konjac sponge. Pat dry with a towel. Follow with your favourite Woohoo tonic & moisturiser.
Use clean, dry fingers & keep out of shower to prevent moisture from dissolving your precious sugar scrub!
Use 1-2 times per week. Store below 30°c away from direct sunlight. Discontinue use if irritation occurs.