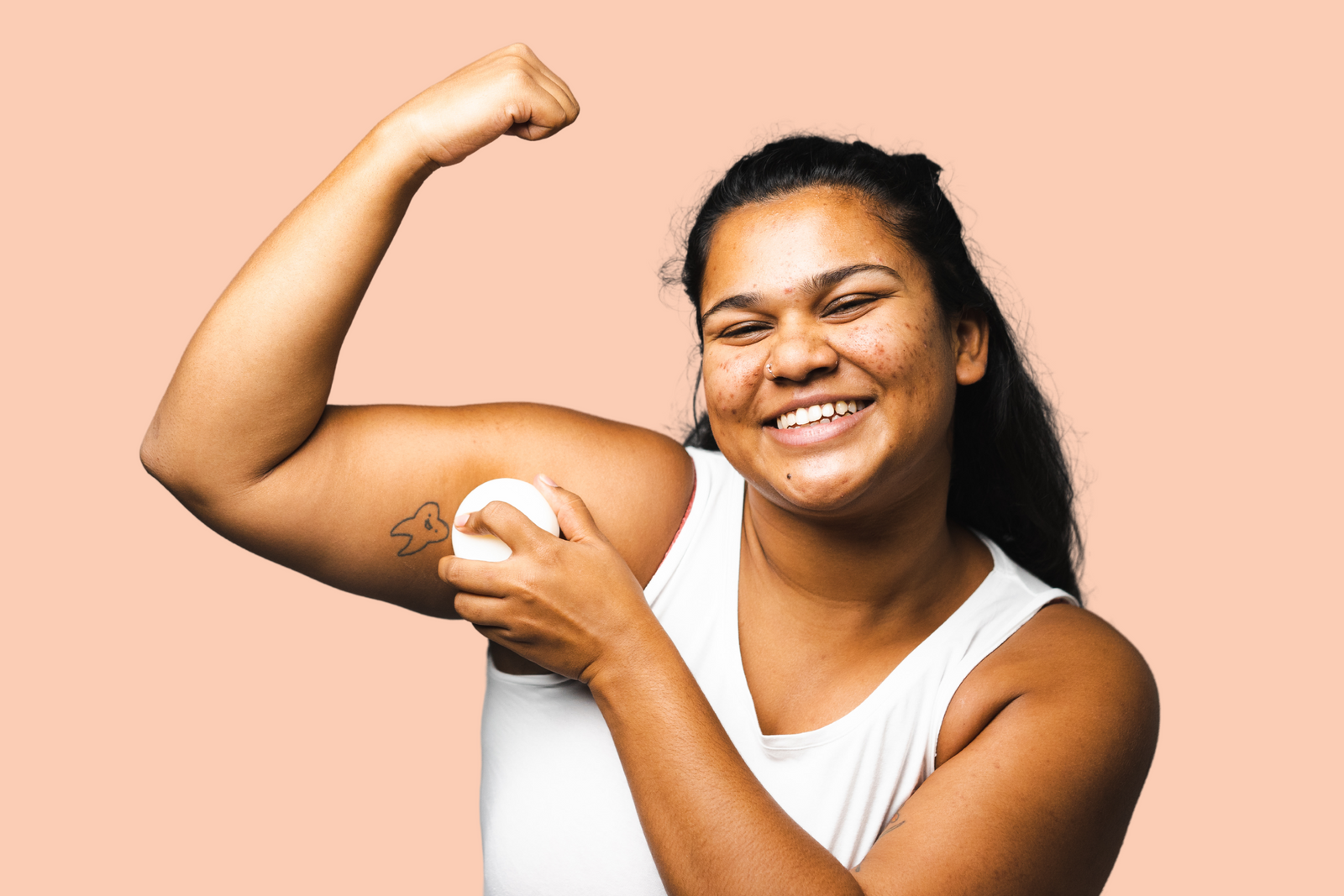 Simply hold the bar in your hand and lightly glide it over your body wherever you need moisture - the warmth of your skin will melt the bar just enough so it leaves just the right amount on your skin. Then using your hands massage the moisturiser into your skin.
Please remember that a little goes a long way - all you need is a single swipe!
Our moisturising bars are designed for your whole body from your neck down. We generally don't recommend using it as a facial moisturiser unless your skin is very dry.
Important: Even though this looks like a bar of soap, it's not! Please don't use this solid moisturising body bar with water! I'm best stored below 30 degrees celcius away from direct sunlight (Bestie can melt if it gets too hot).
If irritation occurs please discontinue use. For external use only.
Please don't use Bestie on broken skin. If you're using Bestie for tattoo care, it's best to wait for the initial healing period to finish before starting use.