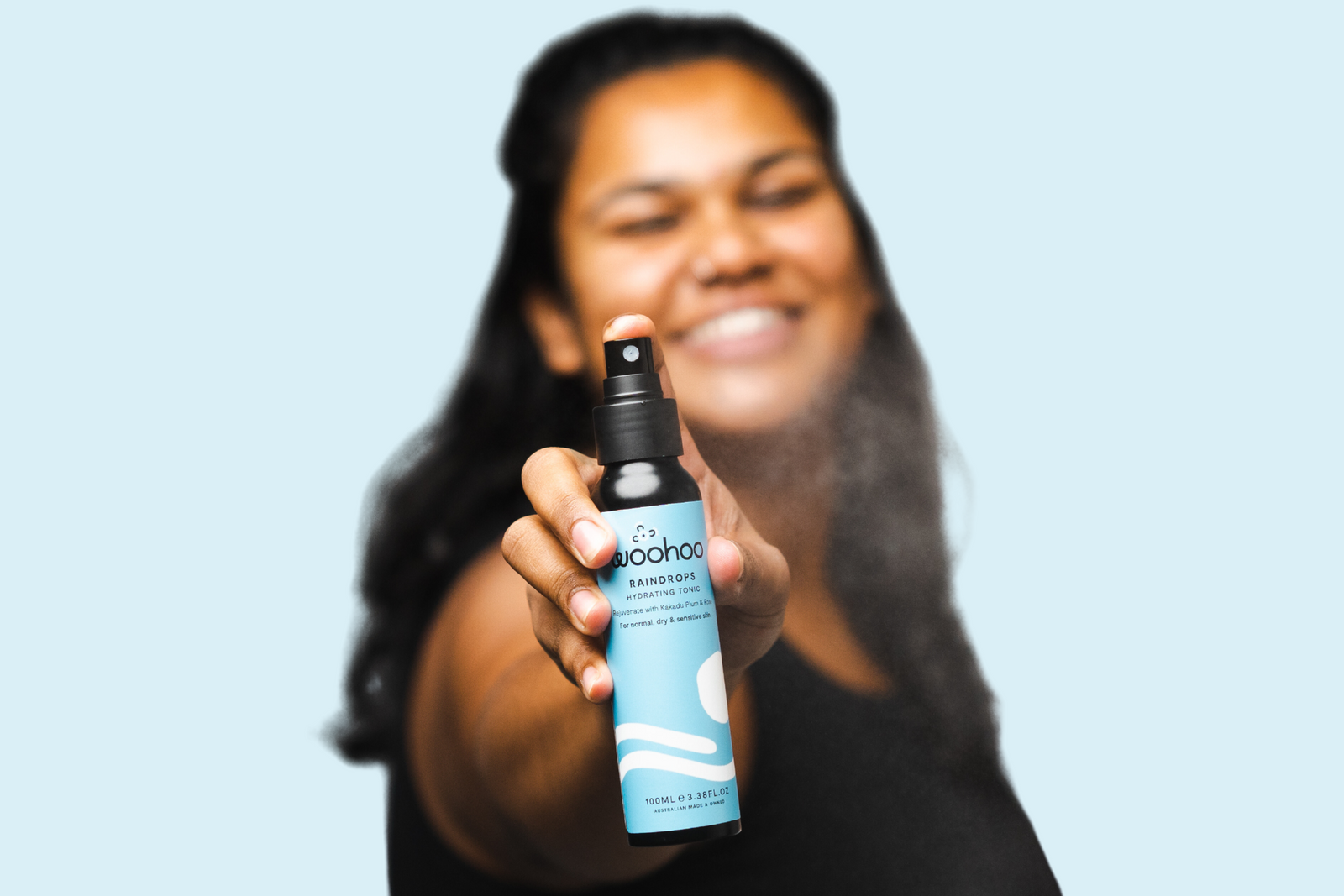 Shake before use. After cleansing, spray onto your face and neck until moist (holding bottle 10-15cm from face).
Also spray after applying loose mineral foundation to set the makeup and give you a dewy finish.
For best results use after your favourite Woohoo cleanser and follow with your Serum/s and moisturiser whilst your skin is still damp.....Or just spritz anytime to refresh and uplift :)
You can also wipe your tonic onto your face if you prefer not to spray - we love reusable makeup pads for this!