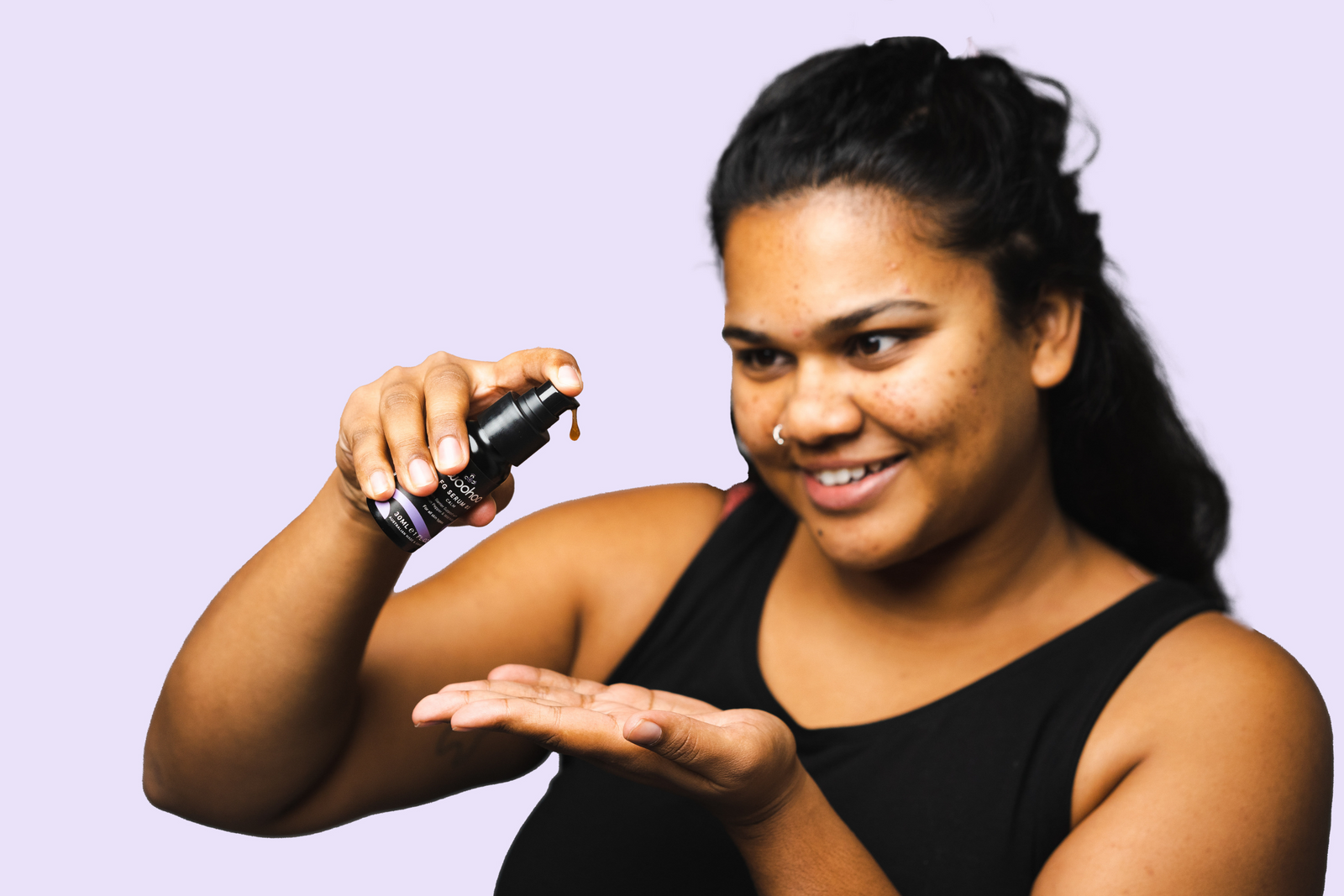 After cleansing and toning apply a small amount by pressing gently onto skin and allow it to sink in before applying your next product (if you choose to use one!). The Fairy Godmother Serums are suitable for your face, neck and décolletage.
A little goes a long way!
Use alone or follow with your favourite Woohoo moisturiser or facial cream for very happy skin. Use 1-2 times per day (if using once per day using it at night will be more effective).
Please remember to patch test first in a small area (e.g. the inside of your wrist). This is especially important if you're sensitive. Safe for delicate eye area.
Store below 30°C away from direct sunlight.
Pro Tip : If you notice your skin feeling a little tacky after application, apply a little less product OR alternatively apply your tonic after your Serum rather than before, this will give your moisturising cream or oil a lovely smooth glide.