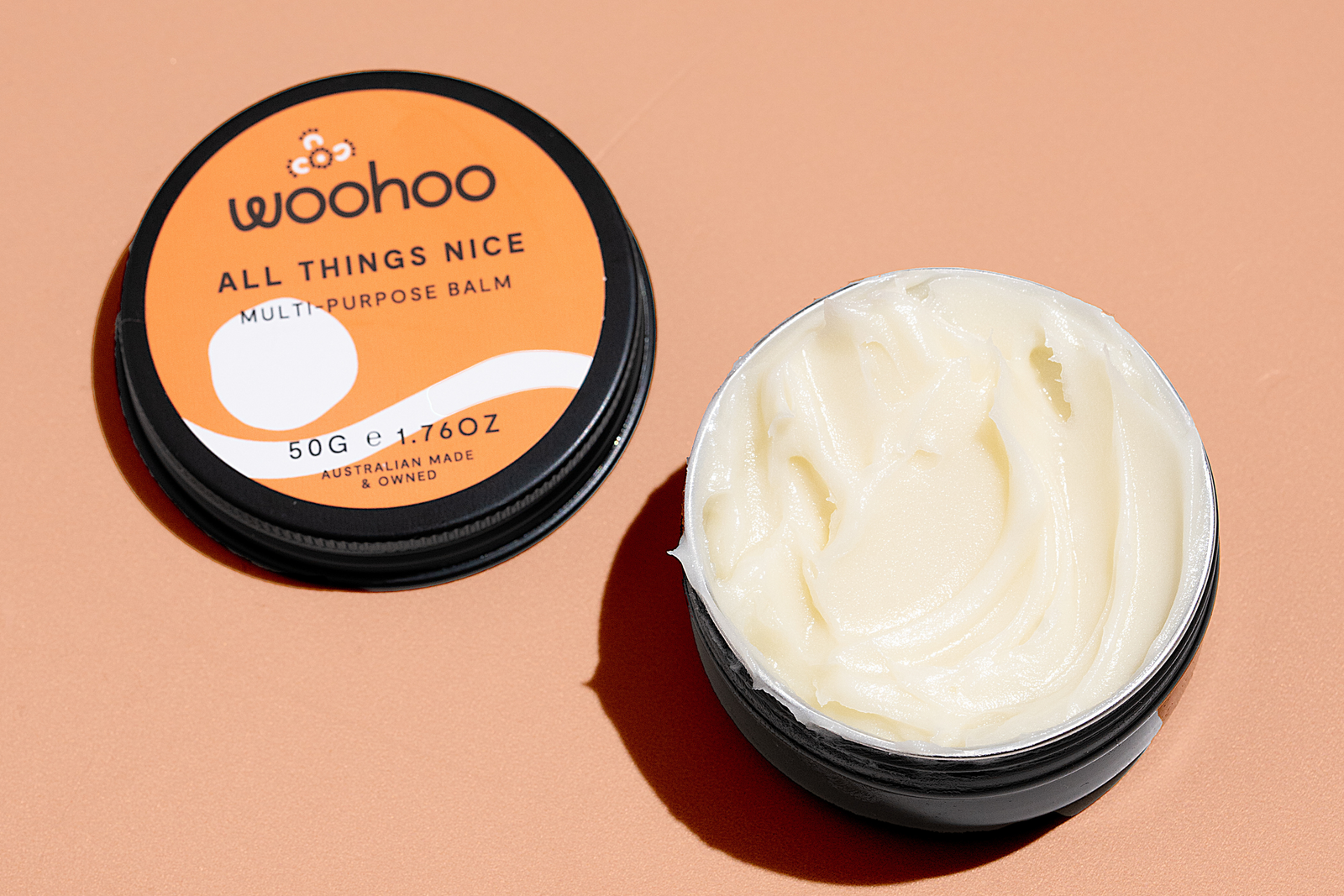 Use dry fingertips and apply anywhere and everywhere that needs some moisturising, protecting, and calming. The very slight cucumber scent makes this balm smell delish but ... External use only (although it's fabulously safe as a lip balm).
Please remember to patch test first in a small area (e.g. the inside of your wrist). This is especially important if you're sensitive or using the balm on young'uns.
Safe for delicate eye area, lips, and baby's bottoms.
A note about using the balm on your face:Due to the wax content in this glorious balm we don't recommend this as a facial moisturiser for most people as it will be too occlusive. But if you have very very dry skin and combine this balm with a moisturiser underneath then you might find this is perfect for your face :)
PRO TIP: To experience super absorbency try applying just after a warm bath or shower while your skin is ready to soak up the All Things Nice goodness.