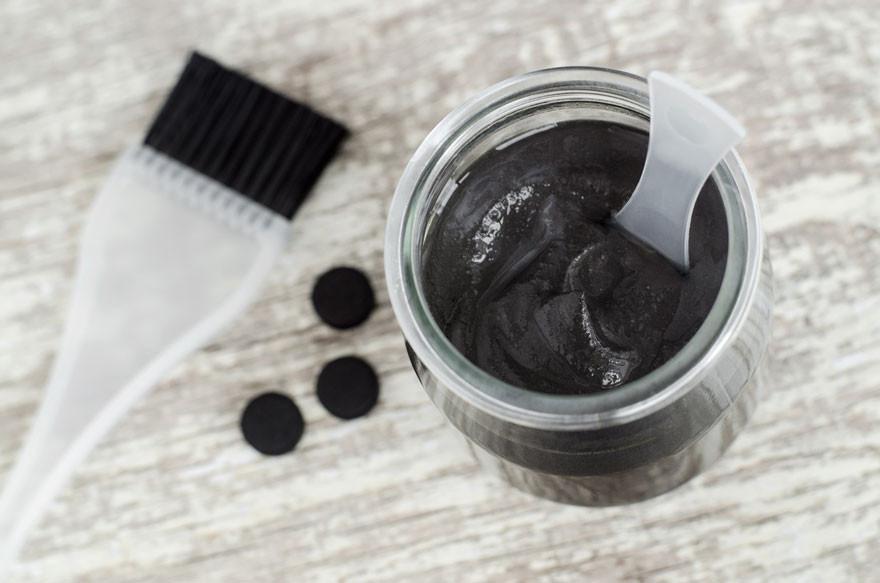 Whether it's your fave Little Black Dress or a black Ferrari, things are just cooler in black.
So before you slip into your LBD and zoom off in your black Ferrari you absolutely must get some black activated charcoal on your face, darling!
There seems to be a common theme when it comes to activated charcoal...
It's a smoking hot ingredient (the skincare world is going mad for it right now)

It's made by a smoking hot fire

It keeps you looking smoking hot
Frankly we're happy to run with that. Who doesn't like the sound of smoking hot x 3? :)
But before you fire up the BBQ and start burning some tofu sausages for some DIY charcoal, there's something you've got to know. Not all charcoals are the same.
Good Charcoal vs Bad Charcoal
The bad stuff is burnt toast. Or when you let Aaron's uncle cook a BBQ.
But the good stuff comes from a very controlled process. To make good charcoal, plant material (usually coconut shells or bamboo) is burnt.
The next step is where the magic happens - the charcoal is steam distilled in a super-hot furnace. The distillation activates the charcoal gives it incredible absorbency powers.
It's this super absorbency which makes activated charcoal the prime choice for water filter systems and used to medically treat poisonings.
How is activated charcoal a beauty booster?
You can now find charcoal toothpaste, toothbrushes, cleansers, masks, shampoo and soaps. You know it must be good when it can make toothpaste cool!
Charcoal is a little black beauty booster because - just like it's poison-absorbing super powers - it absorbs grime, sebum, dirt, toxins and pollutants from your skin.
It's non toxic, has low irritation potential, and has the ability to clean deeper into your pores. Can we get a heck yeah?!
So if you live in a city, battle blemishes or have sensitive skin, then activated charcoal is the business.
If you're keen you can have a little looksee at how activated charcoal can help your skin, it's definitely worth giving our brand new'Chirpy' Charcoal Cleansing Gel a try. We don't have the full-sized bottles ready yet (expect those in August!) but the sample sizes are ready for you to add to your next order.
And of course there's still our old favourite bamboo charcoalKUU Konjac Sponge. We've been blabbing about how much we love these for yonks now :)
Dear Activated Charcoal (my new dark & mysterious friend),
You're the BEST. Thank you. You totally obliterated that horrible pimple last week.
See you in the shower!
Xo Your biggest fan