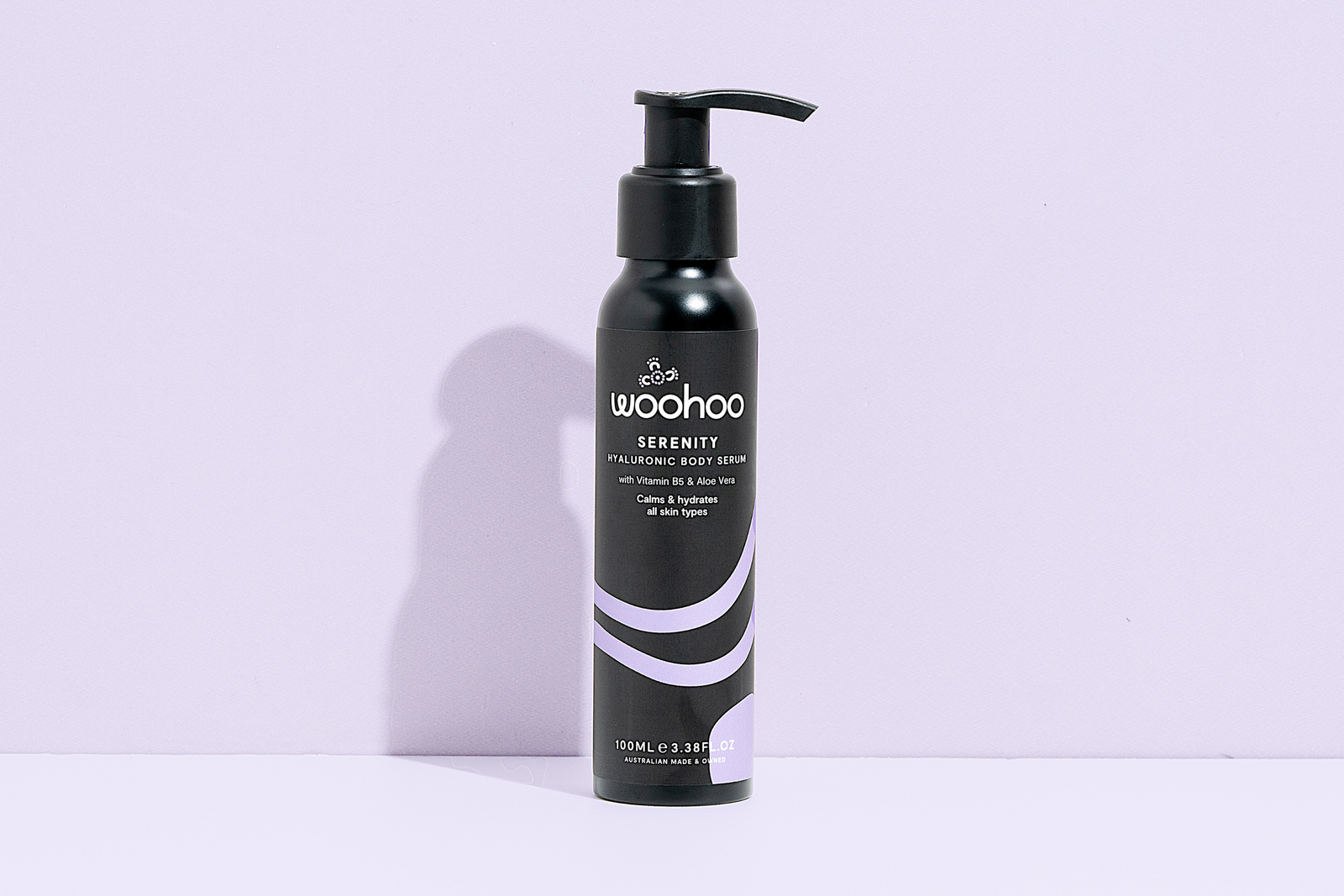 The Serenity Hyaluronic Body Serum is the ultimate all-over-body moisturiser for all skin types, so feel free to get creative with how you use it.
Here are the basics to get you started: Apply to dry skin and massage in until absorbed. You can use this beautifully hydrating gel on your body, face, hands, feet, and even your hair and scalp.
Please remember that a little goes a long way!
Serenity also works really well when paired with an oil, as applying oil over the top will ensure all that lovely moisture is locked in.